This 'hidden' iPhone feature makes typing easier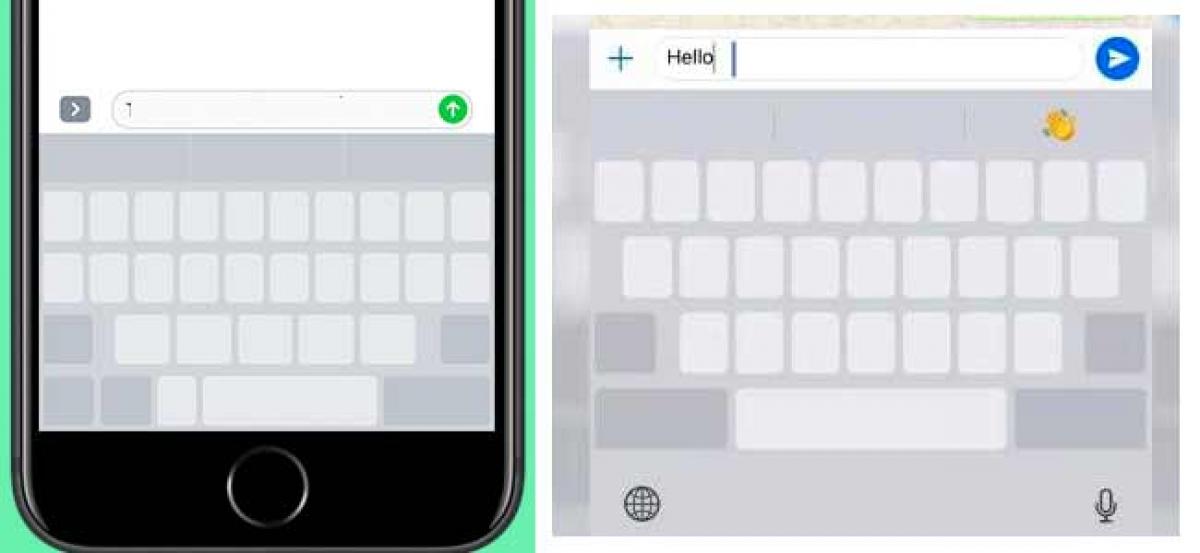 Highlights
The iPhone users have missed out on a nifty little trick which makes typing experience very easy than what it is now Though it is not a muchtouted feature by Apple, it will help you handle cursors while typing a breeze The only thing one needs to do is to long press on the space bar or any part of the stock keyboard
The iPhone users have missed out on a nifty little trick which makes typing experience very easy than what it is now. Though it is not a much-touted feature by Apple, it will help you handle cursors while typing a breeze. The only thing one needs to do is to long press on the space bar or any part of the stock keyboard.
Frequently iPhone users find a bit difficult to tap on the specific word or a letter and edit it. However, long-pressing on the space bar hides the keys and makes the whole area in a touchpad on which you can scroll and the cursor above will move accordingly.
It may sound new but the feature has been there in iPhones since 2015. As you know about the feature now, it will probably make it easier to edit or change the text while typing in any app.
You will be surprised to know that this is not the only hidden feature in iPhones, the iOS 12 also comes with a bunch of features that Apple didn't really draw attention to at the time of WWDC 2018 or during the launch of iPhone.
Some of these features include multiple face recognition on FaceID, QR Code scanner feature in Control Centre, Siri shortcuts, Hey Siri feature working in low power mode and autofill passwords through any third-party password managers.
Out of all these features, the most useful feature turned out to be is the ability to autofill shortcodes in apps. From this, we understand that when a user gets a message that includes OTP codes or any other verification code, iOS identify it automatically and shows it as a suggestion on the keyboard. This saves the time you spend in copy-pasting them and switching between two apps. Next time you fill the shortcode in the app; you can simply tap on the suggestion and carry on with the process.