KCR gets Fadnavis nod on Godavari waters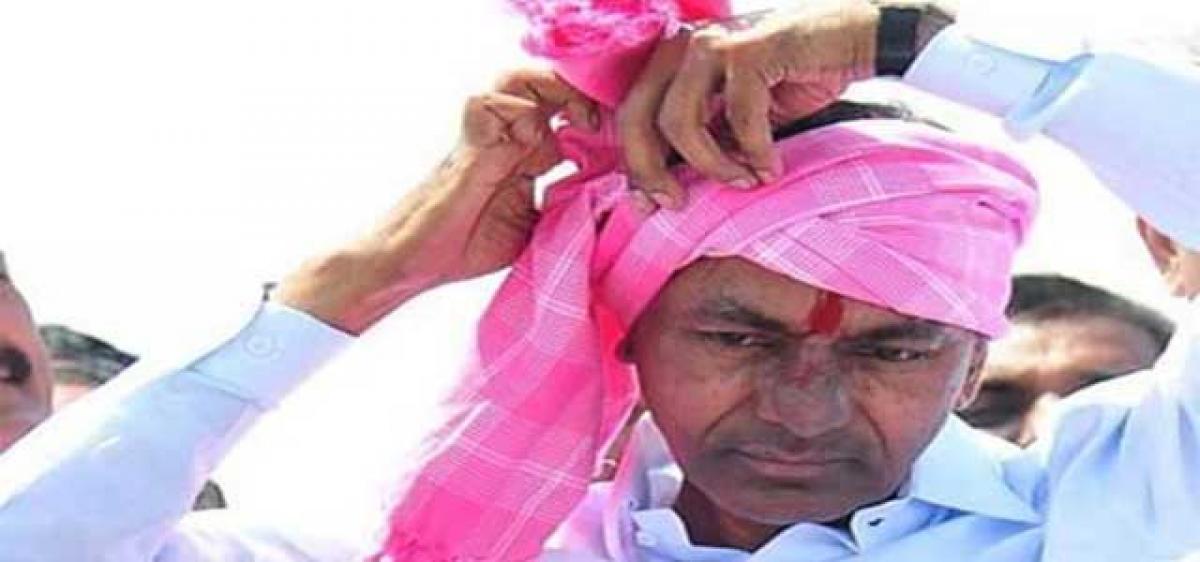 Highlights
Telangana Chief Minister K Chandrasekhar Rao and his Maharashtra counterpart Devendra Fadnavis have come to an understanding over utilization of 160 Tmcft of Godavari waters by Telangana. According to KCR, the Maharashtra government has told him that it would not have any objection in utilization of water by TS and agreed to extend
Hyderabad: Telangana Chief Minister K Chandrasekhar Rao and his Maharashtra counterpart Devendra Fadnavis have come to an understanding over utilization of 160 Tmcft of Godavari waters by Telangana. According to KCR, the Maharashtra government has told him that it would not have any objection in utilization of water by TS and agreed to extend all cooperation for the development of new State of Telangana.
Talking to media after the meeting, KCR said they had discussed several issues related to inter-State irrigation projects. He said he had requested Fadnavis to hasten the completion of the irrigation projects which would benefit the farmers of both the states.
Land acquisition, payment of compensation, resolution of pending court cases and other related issues were also discussed during the meeting. It has also been decided to constitute a committee for better coordination among both the States. The TS government told the Maharashtra CM that the completion of Lendi project would result in providing 6 TMC of Godavari waters to farmers of both the States.
The Chief Ministers have also decided to continue the agreement that both the States reached in 2003. According to TS officials, they had informed that land acquisition for 11 out of 12 villages has been completed and compensation has been paid for six villages so far. The acquisition and payment of compensation for remaining villages too would be completed soon.
The Chief Ministers have also decided to complete the Lower Penuganga project soon. KCR has requested the Maharashtra CM to support his demand seeking national project status for Pranahita-Chevella project. He also hinted at changing the design of Pranahita-Chevella project which was finalised by the previous Andhra Pradesh regime.
The meeting between the two Chief Ministers was held at Maharashtra's Raj Bhavan in Mumbai on Tuesday. Ministers T Harish Rao, Jogu Ramanna, Parliamentary Secretary Jalagam Venkatrao, Government Advisor Venugopala Chary and Vidyasagar Rao, MPs B Vinod Kumar, BV Patil and senior officials of irrigation department were also present.