Hyderabad turns off lights for an hour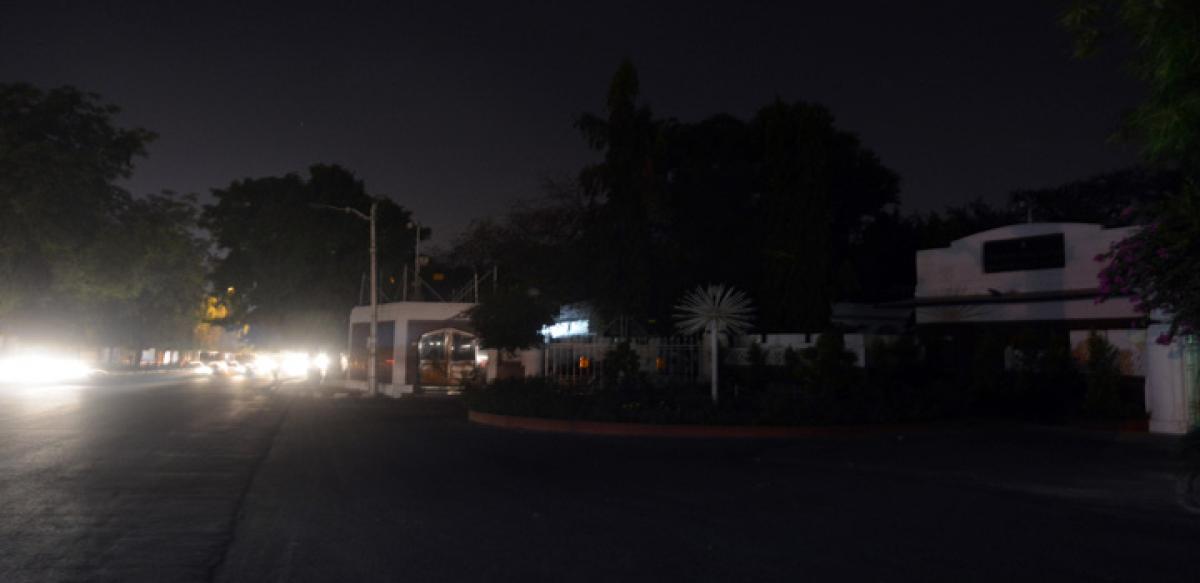 Highlights
In a bid to contribute its mite in preserving environment, the capital city celebrated Earth Hour 2016 from 8:30 pm to 9:30 pm on Saturday. In what began as a token switch-off event in 2007, Earth Hour has grown to achieve global participation in over 172 countries to become the largest environmental campaign in the history - leading not only to greater awareness on climate change, but also to pos
Several corporate offices and historical structures too take part in Earth Hour 2016
Hyderabad: In a bid to contribute its mite in preserving environment, the capital city celebrated Earth Hour 2016 from 8:30 pm to 9:30 pm on Saturday. In what began as a token switch-off event in 2007, Earth Hour has grown to achieve global participation in over 172 countries to become the largest environmental campaign in the history - leading not only to greater awareness on climate change, but also to positive environmental impact, including legislation changes by harnessing the power of the crowd.
The Earth Hour campaign was kicked off through the Raahgiri platform which saw a remarkable outreach of more than 2,000 people including people from IT companies, NGOs, universities and start-ups across the city. The event took off with cycling by CYKUL, followed by a performance from Rootz Rock Band. Zumba fitness trainer Abhimanika also took to the floor and spoke about her support to Earth Hour during her session.
A Nukkad Natak (Street Theatre) on the five elements of nature and the threat due to climate change was performed by group of WWF Volunteers. ICFAI and JNTU students participated in a flash mob. The students took up promotion of the Earth Hour in localities in and around their college campus. 20 sets of designs were given to both the teams from the universities.Offices like Polaris and Virtusa jointly marked the day by switching off all lights on their campuses across India, registering participation from approximately 15,000 associates.
Hyderabad's iconic landmarks - the Buddha Statue at Hussainsagar and Charminar - also switched off their lights for the hour. Speaking about his association with the cause, brand ambassador, Earth Hour 2016, cricketer Shikhar Dhawan said, "I believe climate change is the biggest global problem that we face today. It is a problem that we need to solve together. Like cricket, Earth Hour brings people together. I would urge people to come together and find newer, smarter ways to help save the planet."
Speaking about the campaign, tennis star Sania Mirza said, "I have been following WWF and Earth Hour for a very long time now and I am glad that Earth Hour has grown and developed beyond switching off for the hour to taking steps towards something that will have stupendous impact.
Our generation is the only one that can do anything about climate change. I think it is important for people to realise that and come together. This Earth Hour, I'd request people to give the planet a chance - move to consuming less, consuming smart and going solar!"