Hurdles halt progress of dam works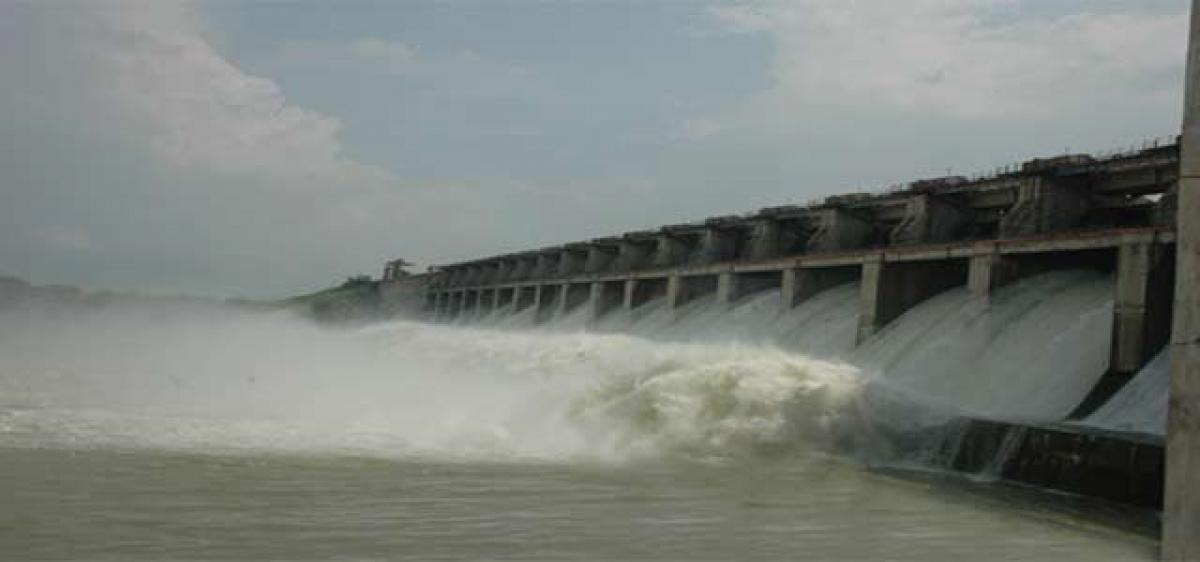 Highlights
Having got stranded midway several times, the progress of Mid Manair Project (MMD) works is an awful illustration of an old adage - one step forward and two steps back, thanks to the non-serious attitude of the successive governments towards the project that envisages irrigation facility to an area of 2.2 lakh acres in the drought-prone Telangana region, utilising the surplus waters of Sri Ram Sag
​Mid Manair Project (Karimnagar): Having got stranded midway several times, the progress of Mid Manair Project (MMD) works is an awful illustration of an old adage - one step forward and two steps back, thanks to the non-serious attitude of the successive governments towards the project that envisages irrigation facility to an area of 2.2 lakh acres in the drought-prone Telangana region, utilising the surplus waters of Sri Ram Sagar Project (SRSP) through Indiramma Flood Flow Canal (FFC).
The dam, which can store 25.87 tmcft, is now also billed as a vital component of the upcoming Kaleshwaram Lift Irrigation Project (KLIP) in diverting waters to Medak and Hyderabad. Since the project was initiated across Manair river near Manuwada village under Jalayagnam programme in 2006, it is estimated that barely 45 per cent of the works have been completed so far.
A joint venture of ZVS Ratnam-Susheela clinched the works quoting Rs 339.99 crore against the government's Rs 406.48 offer bid. The joint venture firm gave up the contract reportedly citing a rise in project costs. By then, the firm had completed works worth about Rs 80 crore.
Thereafter, MSAPL and MBL-IVRCL took up the works in 2010 with the revised project costs. It quoted Rs 360.90 crore for the works. With the works making no headway, a part of contract was given to Sri Raja Rajeshwari Constructions to expedite the completion of the dam.
The project works suffered another blow on September 5 as the huge inflows released from the SRSP through the FFC washed away the under-construction weir (earthen bund) on the left side of the dam. The 130-metre breach to the dam not only brought the progress of the project back to square one but also created havoc in nearby Kodurupaka, Neelojipalli and Rudraram villages.
Chief Minister K Chandrashekar Rao, who found fault with the contractor for the inordinate delay in carrying out the works, had directed the officials to call for fresh tenders for the completion of works. Against this backdrop, the irrigation department, which estimated the costs at Rs 323 crore, called for tenders to carry out the works on left side of the dam recently. It is learnt that government is aiming to irrigate at least 70,000 acres by 2017 Kharif season before achieving the final target in 2018 Kharif.
Speaking to 'The Hans India', FFC Superintending Engineer M Srikanth said: "The last date for the submission of tenders is November 13 and the bids will be opened on November 16. The government is firm to complete the dam works in one year from the date of agreement." The works include formation of earthen bund, spillway, gates, infall regulator, etc, he said.
Subscribed Failed...
Subscribed Successfully...