The powerful four liners …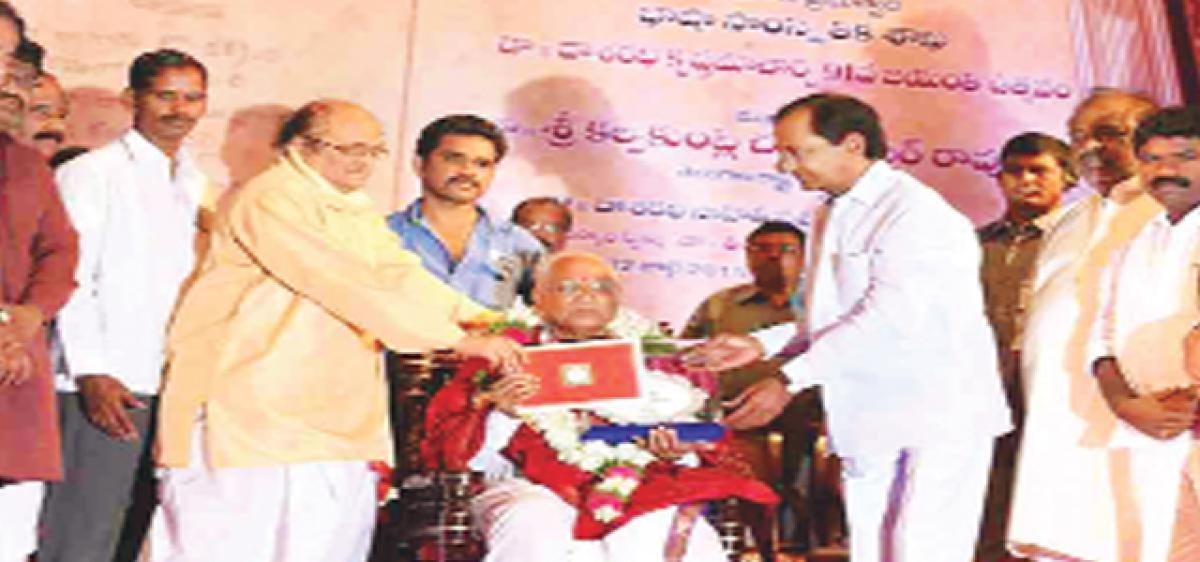 Highlights
Like couplets, Rubayees (quatrains) are stanza shapes that poetry tends to lean into naturally. Four lines of rhymed or unrhymed verse, short or long, metered or unmetered, they are a reader's delight effortlessly touching upon a gamut of emotions. Originating in Iran in the 10th century the Rubayee which has 24 variants to its specific poetic meter called 'hazai' was transported to India along wi
Like couplets, Rubayees (quatrains) are stanza shapes that poetry tends to lean into naturally. Four lines of rhymed or unrhymed verse, short or long, metered or unmetered, they are a reader's delight effortlessly touching upon a gamut of emotions. Originating in Iran in the 10th century the Rubayee which has 24 variants to its specific poetic meter called 'hazai' was transported to India along with other forms of Urdu poetry like Qasida, Masnavi and Ghazal in the 13th century. 'Rubaiyat of Omar Khayyam', Edward Fitzgerald's translation of the astronomer- poet of Persia, Omar Khayyam's beautiful quatrains not only generated a great following among the English-speaking world but inspired similar translations in several Indian languages.
The Deccan region famed for its patronage of the Urdu language through its rulers had its share of poets, who experimented with Rubayees but preferred other forms of poetry over it. Of the 50,000 couplets written by Hyderabad's ruler-poet Mohammed Quli Qutb Shah, a mere 41 are Rubayees reflecting this to a great extent. However Rubayees found favour with local poets who began with translations of Persian works into Telugu, gradually evolving into writing original poetry in this style. Rubayees have a special verve and racy style that enhanced the richness of the language known for its nectar like sweetness and lyrical quality. In the words of eminent Telugu poet, Dr. Iriventi Krishnamurthy…'Idi sindhuvantha bhaavaanni , binduvulo imidche prakriya' (This is a poetic form that allows a river to be reflected in a drop)
Translations of Khayyam came from very eminent poets whose contribution to Telugu literature remains unparalleled. Umar Ali Shah, Rayaprolu, Adibhatla Narayana Dasu, Duvvuri, Karunasri, Boorugula, Madipadaga Balaramacharyulu are some of the eminent poets whose translations introduced this form to Telugu readers. Dasaradhi Krishnamacharya, the outstanding writer and poet who proudly expounded the greatness of Telangana describing it as 'Koti Ratanala Veena (The stringed musical instrument, the Veena bedecked with innumerable precious stones) is considered as the foremost exponents of 'Telugu Rubayee', which was further embellished by another great poet Dr Tirumala Srinivasacharya. Dasaradhi, who was a virulent critic of the Nizam wrote about the poor, the downtrodden and the exploited under his autocratic rule, which was strengthened by ruthless Landlords (Zamindars).
His revolutionary poetry inspired action, his endearing description instilled pride. Fluent in both Urdu and Telugu he had proudly declared 'Naaku Urdu, Telugu, Rendu kallu. Ee rendu kallatho anni bhaashalanu Chadavagalanu' (Urdu and Telugu are like my two eyes through which I can read all other languages). A Rubayee written by Dasaradhi is a beautiful satire on the mistakes that are made even when we are at the helm of things through wrong choices. It reads as follows
'Kallemunnadi mana chethilo
Gurram maathram
pade gothilo
Dappi theeradani nenantaanu
Neellu leni mana noothilo'
(We have the reins in our hands
Yet the horse lands in a pit
I say we cannot quench our thirst
By drinking from a well that has no water)
Renowned Telugu poet, Professor and critic, Dr Tirumala Srinivascharya has been honoured with the title 'Telugu Rubayee Samrat' for 15 anthologies of Rubayees that have won him much appreciation and a wide readership. Some of his popular works include titles such as 'Telugu Rubayeelu' 'Rubayee Gulaabeelu', 'Palukarinche Parimalaalu' and 'Nyayam Na dheyam'. Srinivasacharya's contribution to Telugu literature over four and a half decades has been outstanding and the variety of subjects covered exhaustive and enriching. One of his Rubayees where he compares the efforts of a lifetime put in by eminent poets to that of politicians who corner all benefits and honours effortlessly, is a beautiful reflection of our system. It reads...
'Kavulalo unnaaru Karunasrilu
Kashtapadi raasaaru 'Udayasrilu'
Kashtapadaka testhaaru mana naayakulu
Partylanu maarchutalo Padmasrilu'
(On one hand we have eminent poets like Karunasri , who wrote the award winning book 'Udayasri,' after a great deal of hard work. On the other hand we have politicians adept at changing parties cornering all honours without putting in any effort).Several modern poets continue to explore writing Telugu Rubayees following the path set by these poets. Rubayees have been beautiful poetic expressions providing meaningful insights into various aspects of life. Revolutionary verse or romantic poetry, hard facts or enchanting dreams, Telugu Rubayee has carved a special niche in Telugu literature. In its four lines are concealed powerful messages that remain for posterity.