It will be a tightrope walk for TRS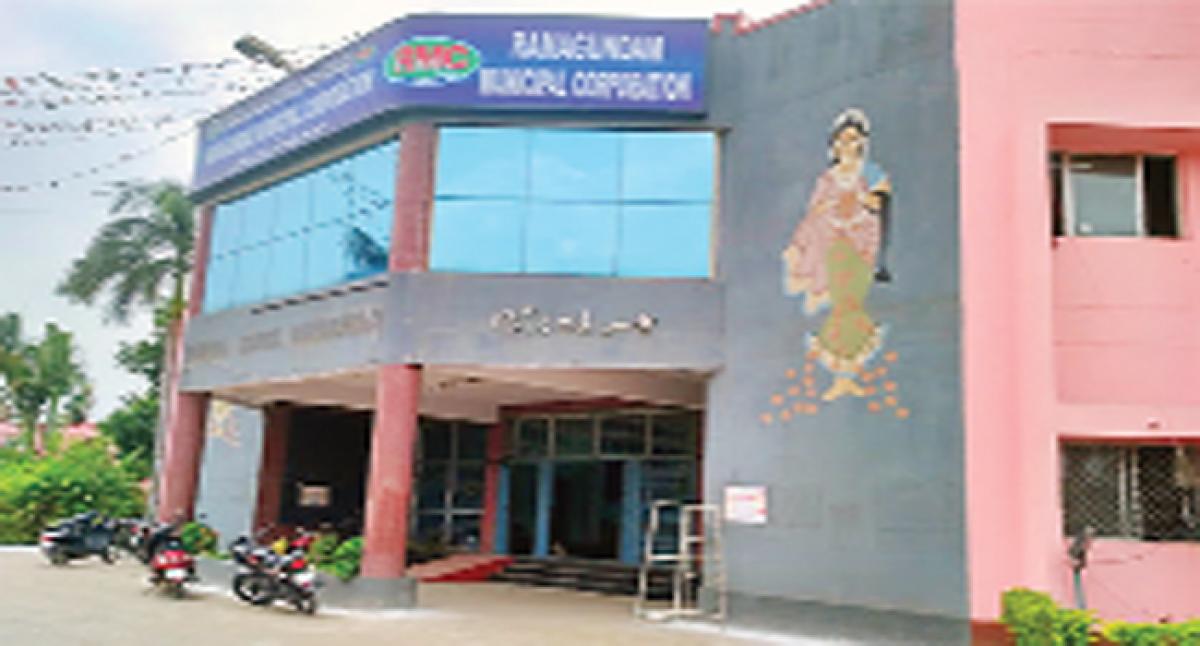 Highlights
Although the noconfidence motion against the Ramagundam Mayor and Deputy Mayor threatening to severely dent the image of the TRS government, especially against the backdrop that the 2019 General Elections are not too far away, there was an eerie silence among the ruling party corporators with the district administration announcing August 2 as the D Day for the noconfidence motion
Ramagundam (Peddapally): Although the no-confidence motion against the Ramagundam Mayor and Deputy Mayor threatening to severely dent the image of the TRS government, especially against the backdrop that the 2019 General Elections are not too far away, there was an eerie silence among the ruling party corporators with the district administration announcing August 2 as the D Day for the no-confidence motion.
The rivalry between local MLA Somarapu Satyanarayana, who is also the chairman of the TSRTC, and Mayor Konkati Laxminarayana, which has been over long-due reached a flashpoint with a majority of corporators moved no-trust motion against the Mayor and his deputy early this month. A memorandum in this regard signed by 39 out of the 50 corporators was submitted to District Collector A Sri Devasena.
Although Satyanarayana denied that he was not behind the move stating that it was purely a rebellion of sorts against the Mayor by the corporators, the TRS leadership asked him to see that the no-confidence motion was withdrawn. Satyanarayana, who threatened to quit politics, finally obliged to the high command's peace treaty.
With the date announced for the general body meeting to discuss the no-trust motion on August 2, all eyes were now turned to Mayor Laxminarayana and Deputy Mayor S Shankar. However, it's learnt that the issue is being monitored by MA&UD Minister KT Rama Rao, Finance Minister Eatala Rajender, Peddapally MP Balka Suman, the voice of the dissident corporators has become critical for the party.
The breakup of the corporators party-wise: TRS – 28; Congress - 20; BJP and Independent one each. It may be noted here that Mayor Laxminarayana was elected as an independent candidate. There are nine corporators, who were elected on Congress ticket, shifted their loyalties to TRS. Presently, the Congress has 11 and of which nine of them had signed for no-confidence motion, it's learnt.
On surface it may look like a prevailing calm, there was a hectic lobbying undercurrent, a senior Congress leader said, stating that it's pretty difficult for the ruling TRS to win the trust vote. Meanwhile, it's also learnt that Congress corporators are also in a state of oscillation whether to vote for or against the no-trust motion.
When asked about the game plan on August 2, Mayor Konkati Laxminarayana told The Hans India: "It's up to the TRS high command. KCR, KTR, Eatala Rajender and Balka Suman will take care of the situation. I am just here because of the TRS leadership and would follow the party's diktat."
Interested in blogging for thehansindia.com? We will be happy to have you on board as a blogger.