Forest tour for SSC students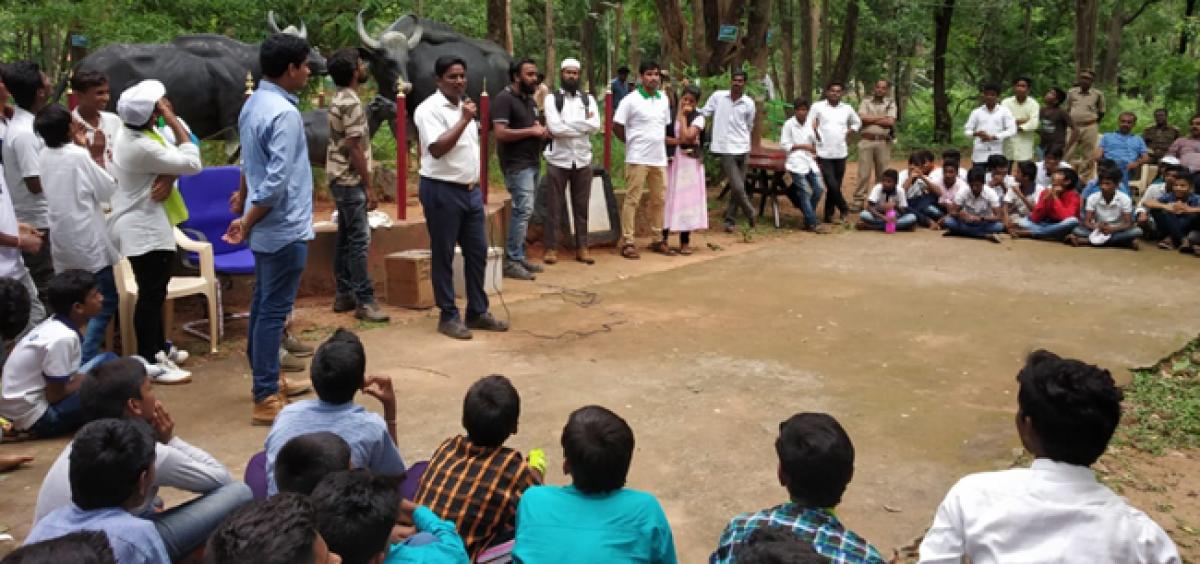 Highlights
JayashankarBhupalpally district forest department organised Vana Vignana Yatra to 10th class students of the district at Eturnagaram Wildlife Sanctuary on Tuesday
ADVERTISEMENT
Bhupalpally: Jayashankar-Bhupalpally district forest department organised Vana Vignana Yatra to 10th class students of the district at Eturnagaram Wildlife Sanctuary on Tuesday. FDO Eturnagaram SV Pradeep Kumar Shetty, who inaugurated the programme at Tadvai Forest Huts, explained about the importance of Vignana Yatra.
A documentary on Eturnagaram Wildlife Sanctuary, which showed some camera traps and images of Indian Guar/Bisons, leopards, spotted deers, sambars, Nilgais, sloth beers, barking deers, peacocks etc. was shown to the students.
The students were taken to Chinnaboinapally forest area in specially arranged buses and they were shown saucer pits arranged for wildlife inside the forest areas. They were also taken to watch tower area where they can enjoy the beauty of the forest and spent some time there by showing different types of trees and their uses.
Later, members of Snake Society of Hyderabad explained about different kinds of snakes besides imparting knowledge about first aid and treatment that was to be given to the snake bite victims.
Later, Eco-Tourism District Coordinator K Suman explained about importance of sustainable tourism, ecotourism initiatives and developments done by forest department.