DS son refutes harassment charge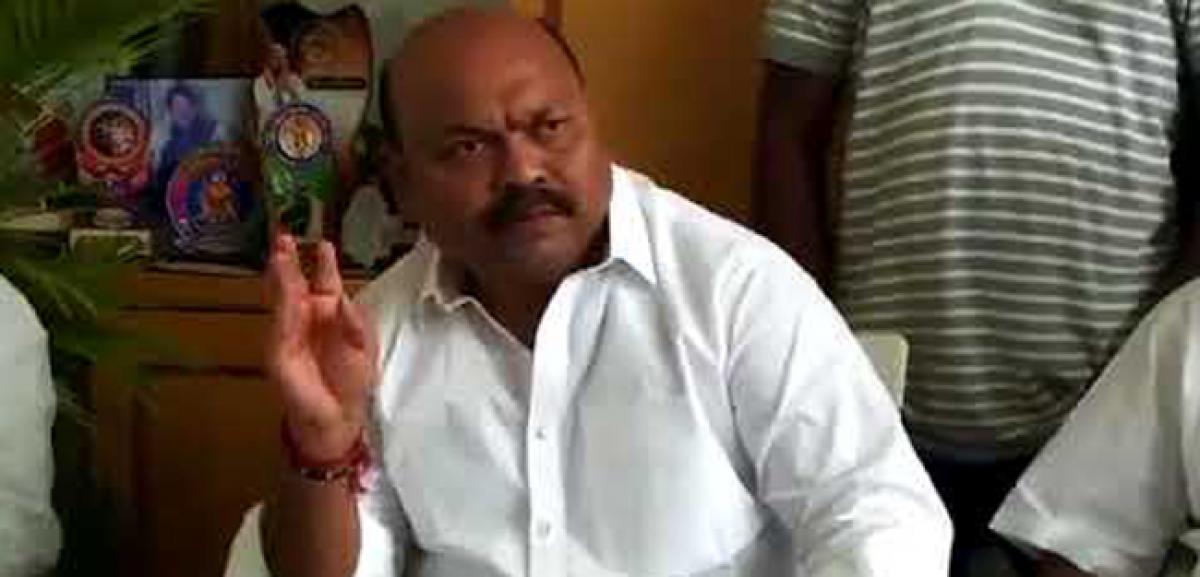 Highlights
Telangana Rashtra Samithi TRS Rajya Sabha member D Srinivass son and Nizamabad former Mayor D Sanjay, on Friday refuted the sexual harassment allegations levelled by the Shankari Nursing College students
Nizamabad: Telangana Rashtra Samithi (TRS) Rajya Sabha member D Srinivas's son and Nizamabad former Mayor D Sanjay, on Friday refuted the sexual harassment allegations levelled by the Shankari Nursing College students.
Sanjay stated that the allegations were made against him as part of a political conspiracy and he made it clear that he has no link with the Shankari Nursing College. He said that they have already handed over the College to others and the certificates of the students were also with the college management.
Sanjay said that he has not indulged in live-in relationship with anyone. Some people were hatching conspiracy to harm his political career. He said that he will extend full cooperation to the police in the inquiry. He made it clear he has no relations with the students who lodged complaint with Home Minister.
It may be mentioned here that the Nizamabad Shankari Nursing College students lodged a complaint with the Home Minister Naini Narsimha Reddy on Thursday alleging that Sanjay was harassing them sexually.
Eleven Shankari Nursing College students along with POW leader Sandhya, PDSU and other Unions leaders met Home Minister on Thursday at his chambers in Secretariat. The students informed in their complaint that they joined BSC Nursing first year in last December and were staying in private hostel.
They said in their complaint that Sanjay removed the Principal of the college and was forcing the students to join in their college hostel while using abusive language.
They lamented that Sanjay forcefully taken two students to the college hostel and tried for sexual attack. In the process one student among the two injured severely. Sanjay threatened her instead of sending her home. They explained that Sanjay kept another student in captivity on July 26.
They lamented that Sanjay was harassing 11 students out of 13 students who joined the course. In a written complaint, the students urged the Home Minister to initiate action against Sanjay and the college management while seeing to it that their academic year is not lost.
While reacting on the complaint, Home Minister spoke to DGP M Mahender Reddy over phone and assured the students that they will conduct comprehensive inquiry into the incident with Nizamabad Police Commissioner.
Interested in blogging for thehansindia.com? We will be happy to have you on board as a blogger.