KTR hints at advancing polls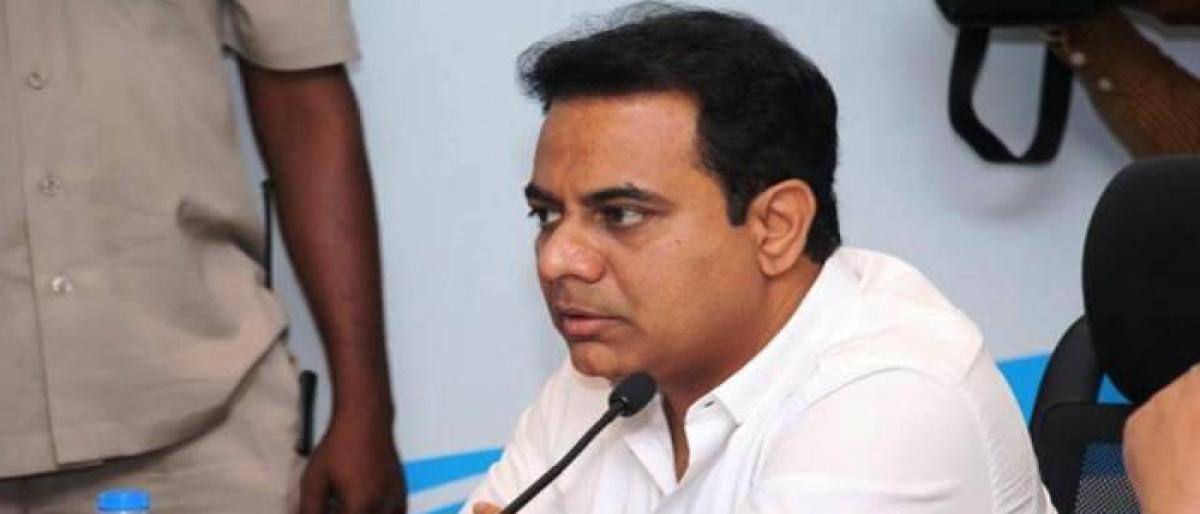 Highlights
Though Chief Minister K Chandrashekar Rao has kept the issue of early polls under wraps, Minister for Information Technology K T Rama Rao has dropped hints of TRS taking advantage of feel good factor by advancing the elections to the State Legislative Assembly
​Hyderabad: Though Chief Minister K Chandrashekar Rao has kept the issue of early polls under wraps, Minister for Information Technology K T Rama Rao has dropped hints of TRS taking advantage of "feel good factor" by advancing the elections to the State Legislative Assembly.
Rama Rao, son of the Chief Minister, in an interview to a news agency, felt that the time has come for the TRS to go back to the people and seek their support. He ruled out the possibility of alliance with any party by saying that the TRS would go it alone both in Assembly and Lok Sabha elections. It would strive to form a federal front opposed to both the Congress and the BJP.
"Certainly there are advantages (of early election). Once a decision is taken, when it is taken, if it is taken, I will be able to say a lot more," Rama Rao observe.
It may be recalled that the Chief Minister, while addressing the TRS rally on Sunday said the Cabinet had authorised him to take a decision in the interest of the State. The term of Telangana Assembly comes to an end in June next year.
"It will give us room to talk to potential partners and friends for 2019 polls. We will play a decisive role at the national level," Rama Rao said. He exuded confidence that the party would win at least 100 of 119 Assembly seats and 16 of 17 Lok Sabha seats. "Last time we won 11 Lok Sabha seats and this time we hope to improve our performance," he said.
Rama Rao said neither BJP nor Congress will be able to form government on their own in 2019 and there are many parties which want to be equidistant from the two. "We will bring together strong regional parties that want to be equidistant from the Congress and BJP. We will form an agenda and move forward in the interest of the country," he said. He said both the Congress and the BJP had let down the people.
He said that there was "no national party" and Congress with 48 MPs was also a regional party. Asked if Chandrashekar Rao could move to the Centre after the Lok Sabha polls, Rama Rao said: " He (KCR) has a lot of work to do here and the State needs his leadership. I am keen that he should stay as CM for at least 10 more years. This is in the interest of the State and the party." Asked about possibility of a tie-up with BJP for the Lok Sabha polls, he said: "none whatsoever."
He said Telangana was witnessing a strange situation where the ruling party is signalling readiness for elections while the opposition appeared against early polls. On the charge that the TRS was practising dynastic politics with him and his sister K Kavitha, MP, given important roles, Rama Rao said they had to work hard to make their way up and had come through an agitation.
Interested in blogging for thehansindia.com? We will be happy to have you on board as a blogger.