GHMC demolishes 28 compost pits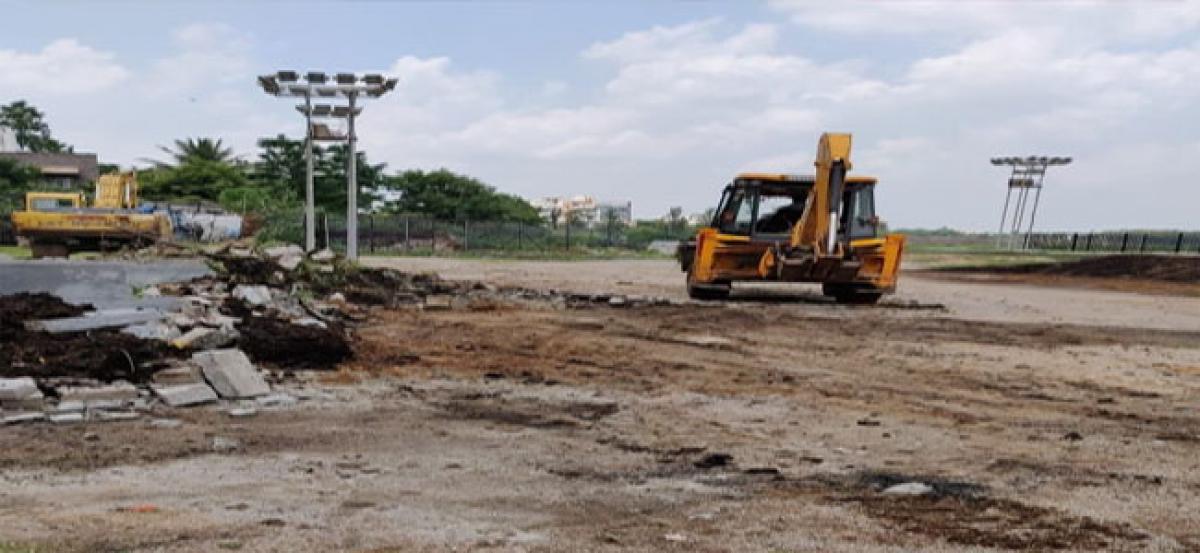 Highlights
The Greater Hyderabad Municipal Corporation, Kapra, in alliance with local cops razed 28 compost pits at Kapra Lake on Thursday It came as a rude shock to the residents of Sainikpuri who have been actively taking part in the generating organic manure from hyacinth grown across the lake
Kapra: The Greater Hyderabad Municipal Corporation, Kapra, in alliance with local cops razed 28 compost pits at Kapra Lake on Thursday. It came as a rude shock to the residents of Sainikpuri who have been actively taking part in the generating organic manure from hyacinth grown across the lake.
"This move by GHMC has disheartened me. It is one year struggle and more 3,000 tonnes of hyacinth to be removed. It is an attempt to protect the lake and help people for easy access of organic manure. Shockingly, GHMC has brought this initiative to halt by demolishing the pits," said K L Raju, CEO, KHAR Energy Optimisers.
The process of removing the hyacinth from the lake and turning it into manure has been continuing for the past one year. Till recently, around 10,000 tonnes of hyacinth has been removed. GHMC officials say that the pits would obstruct the free flow of vehicles carrying Ganesh idols and hence it must be removed.
GHMC demolished the pits even after having 80 feet gap for the smooth commutation of vehicles during Ganesh Idol immersion adds Raju.
Deepa Shailendra, a resident, tweeted, "Damn you for demolishing the hard work of a 62-year-old K L Raju. The GHMC acted as vinashakas. Mindless action by deaf, dumb and blind bureaucracy. You have broken a sustainable product to give way to throw 10ft Ganesh idols into the lake."
When contacted Bala Krishna, DE, GHMC, Kapra, said, "We are following the orders of commissioner. The decision was taken after inspecting the lake and coordinated with the local police to remove them for smooth Ganesh Immersion. Considering the possibility of overcrowding as 4,000 to 5,000 Ganesh idols are to get here for immersion the decision was taken by the officials. The crowd will be huge during last three days of immersion. As per the agreement, the pits can only be there for just 6 months under CSR activity."
"Energy Optimisers was told to complete the process of removing the hyacinth and converting it into manure in six month period keeping in mind of Ganesh Immersion. Now it has been one year and have also given notices few months ago to expedite the work and demolish the pits. However, we received nil response and left with no option to crumble it down," say GHMC officials.
BY Sushma Nagaraju
Interested in blogging for thehansindia.com? We will be happy to have you on board as a blogger.