Stardust to dazzle along Telangana campaign trail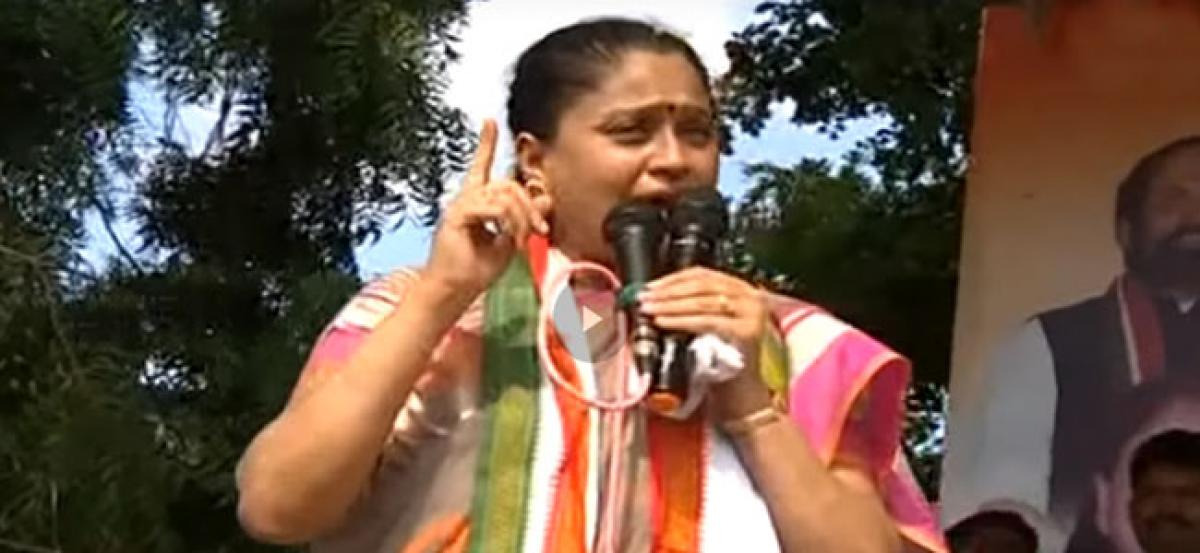 Highlights
The electoral battle in Telangana is acquiring all the trappings of celluloid settings Championing the cause of the TDP and the Opposition alliance, AP Chief Minister N Chandrababu Naidus brotherinlaw and actor N Balakrishna would be campaigning while the Congress is positioning its trump card Lady Amitabh Bachchan Vijayashanthi
ADVERTISEMENT
​Hyderabad: The electoral battle in Telangana is acquiring all the trappings of celluloid settings. Championing the cause of the TDP and the Opposition alliance, AP Chief Minister N Chandrababu Naidu's brother-in-law and actor N Balakrishna would be campaigning while the Congress is positioning its trump card – 'Lady Amitabh Bachchan' Vijayashanthi.
Vijayashanthi took part in the poll campaign of the Congress at Alampur on Thursday while Balakrishna already has a head start over her. Though it is was not an election campaign, his visit to Khammam looked more like one with his fans turning up in great numbers. The meetings were not without the inevitable dose of Balayya Babu getting angry, throwing tantrums at his fans and finally kicking a few of them when they tried to get very close to him.
In fact, Balakrishna and Vijayashanthi were a hit pair on celluloid screen and their flicks had rained mega bucks for their producers in the years that had gone by. It is not yet known if they would do joint campaign since the TDP and the Congress are partners of Grand Alliance fighting the TRS in the state.
Balakrishna would be campaigning for TDP since Chandrababu Naidu is not keen to take part in the ensuing Assembly elections in Telangana for obvious reasons. Balakrishna in his visit to Khammam took stock of the political situation particularly the winning prospects of the TDP in the district on AP- Telangana border recently. Satisfied by the overwhelming response from people during the film star's visit, the party decided to utilise Balakrishna's charisma to gain political advantage. Party leaders said that Balakrishna expressed his readiness to join the party campaign.
Since he is busy with the shooting of the film on NTR biopic, leaders said that the film star-turned -political leader will participate in the campaign in selected assembly segments only. Once Balakrishna is relieved from the busy film shooting, the TDP will use his services full time. The party is already preparing a schedule for Balakrishna's campaign in the state.