Assam fete holds people in thrall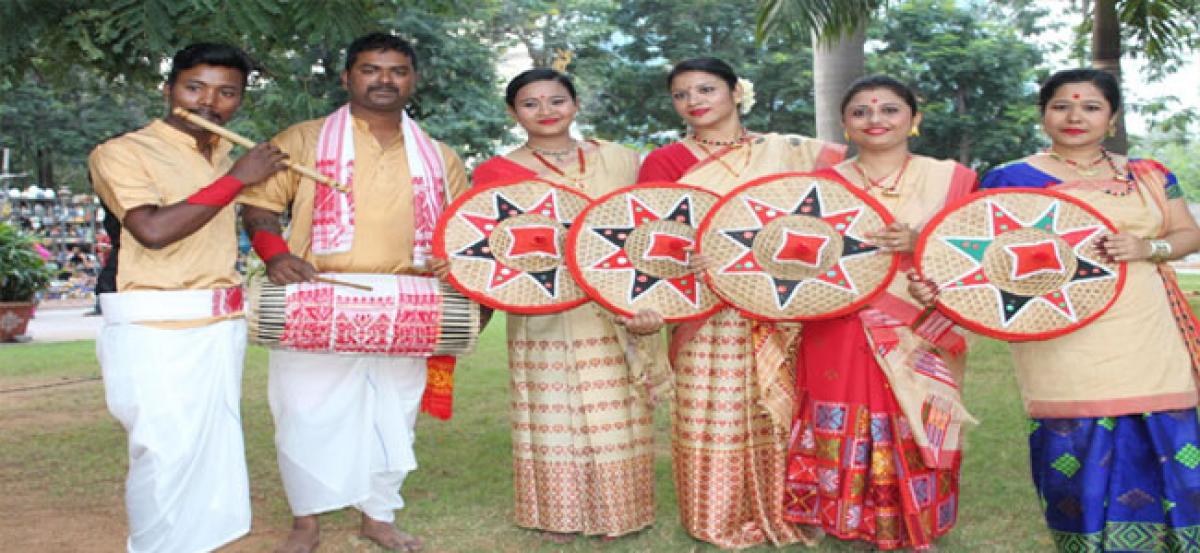 Highlights
The twoday Assam utsav organised by Shilparamam along with and Looitporia Hyderabad Assam Association concluded on Sunday The festival emerged as a visual treat for spectators of Shilparamam over the weekend and showcased the traditional Assamese dance, music and authentic delicacies
The two-day Assam utsav organised by Shilparamam along with and Looitporia- Hyderabad Assam Association concluded on Sunday. The festival emerged as a visual treat for spectators of Shilparamam over the weekend and showcased the traditional Assamese dance, music and authentic delicacies. The cultural identity of Assam is also marked by the different songs and dance forms of various communities. Showcasing of these cultural components from various parts of Assam in the form of fusion dance attracted the audience.
During the two-day festival, dance forms like Borgeet and Sattriya, Bihu were showcased. The Bihu dance form is a lifeline for Assamese culture and used to celebrate the lives of agriculture-dependent Assamese people, which has now crossed the boundary of India and appreciated globally.

Apart from the dance performances, the organisers also set up various stalls to treat the taste buds with the Assamese authentic food items. The mouth-watering items include Til Pitha made of rice flour and jaggery, laddu made of coconut and other traditional Assamese snacks set up for visitors in various stalls. The Assam utsav brought the flavor of Assam from the banks of Brahmaputra to the city and provided a memorable experience for citizens.