Collector discusses voters list with parties representatives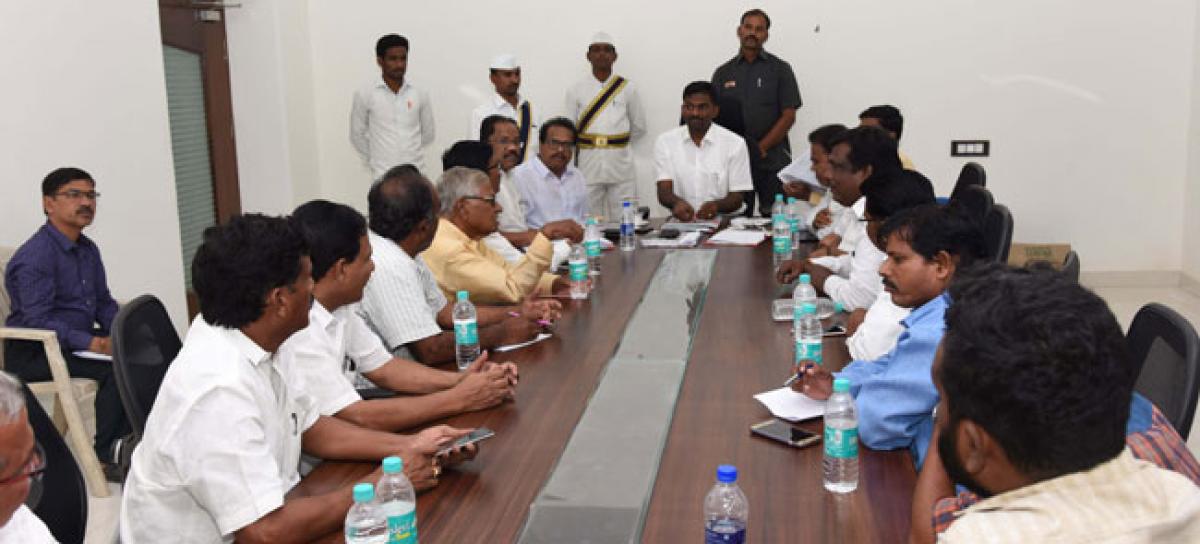 Highlights
In a review meeting conducted on Monday, District Collector Ronald Rose discussed the preparation of voters list and steps taken to ensure that the voters lists are errorfree with the representatives of all the political parties in the district
Mahbubnagar: In a review meeting conducted on Monday, District Collector Ronald Rose discussed the preparation of voters list and steps taken to ensure that the voters' lists are error-free with the representatives of all the political parties in the district.
While speaking on the occasion, the Collector said that the district administration has taken every precaution that no duplication and repetition of voters happen in the voters list. He said the district administration is taking all necessary steps to see that the upcoming elections are conducted in a fare and free and peaceful manner in the district.
While discussing the preparation of voters' list with the leaders, the Collector said that they have prepared voters list as per the polling station.
He also noted that the district administration has taken steps to construct new polling stations in place of those centres which are in dilapidated state.
The Collector also noted that earlier also similar meeting with the political leaders were held and discussed the developments in the district pertaining to the preparations for the elections. He said another meeting with the political parties will be held on October 27.