Wife seeks votes for husband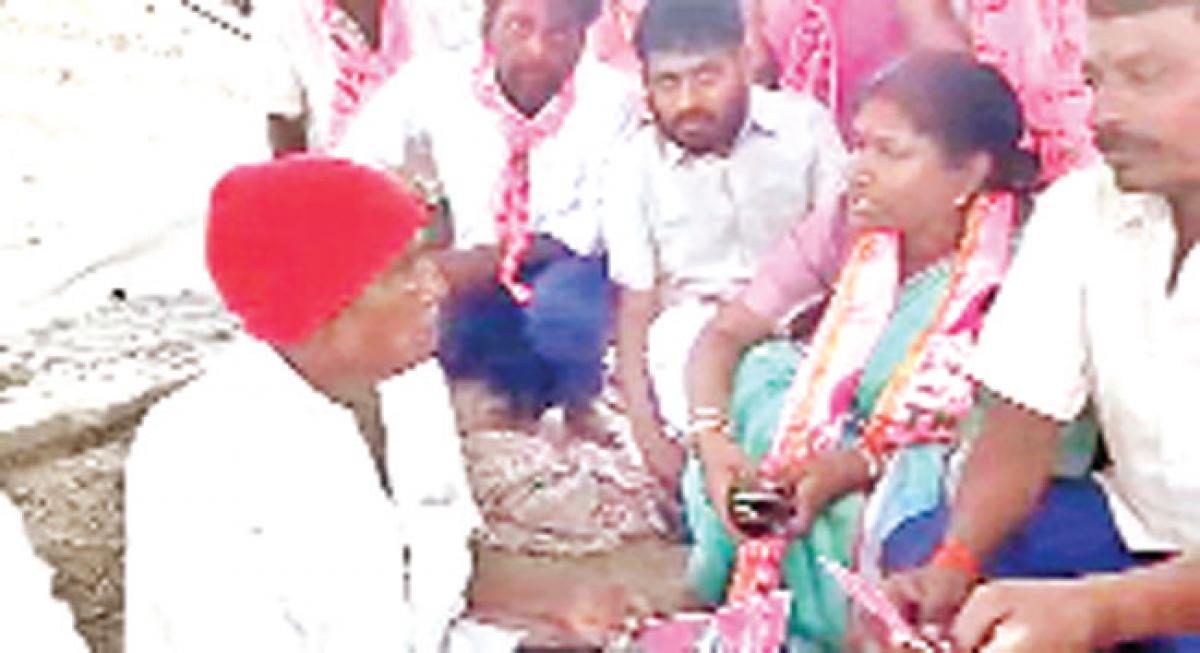 Highlights
Vasanthi, wife of Niranjan Reddy, MLA nominee from Wanaparthy, took the responsibility of campaigning for her husband in Wanparthy constituency
Wanaparthy: Vasanthi, wife of Niranjan Reddy, MLA nominee from Wanaparthy, took the responsibility of campaigning for her husband in Wanparthy constituency.
As part of this, Vasanthi launched a house-to-house campaigning and received warm welcome from all sections. Particularly the women folks welcomed Vasanthi with 'Pasupu and Kunkum' and promised that they would vote for her husband.
Vasanthi also interacted with old and young across the Wanparthy streets and said that if voted to power in the next elections, KCR will give the aged a pension of Rs 2016 and would also construct them double bedroom houses at their own places.
Overall TRS party is leading its election campaigning in Wanaparthy far ahead compared of TDP, Congress and other parties. "Every section of people in the district, are welcoming and pledging to support TRS. The response is very good. And hopeful that TRS party will win Wanparthy seat in the next elections," expressed hope Vasanthi.