Supreme Court order on crackers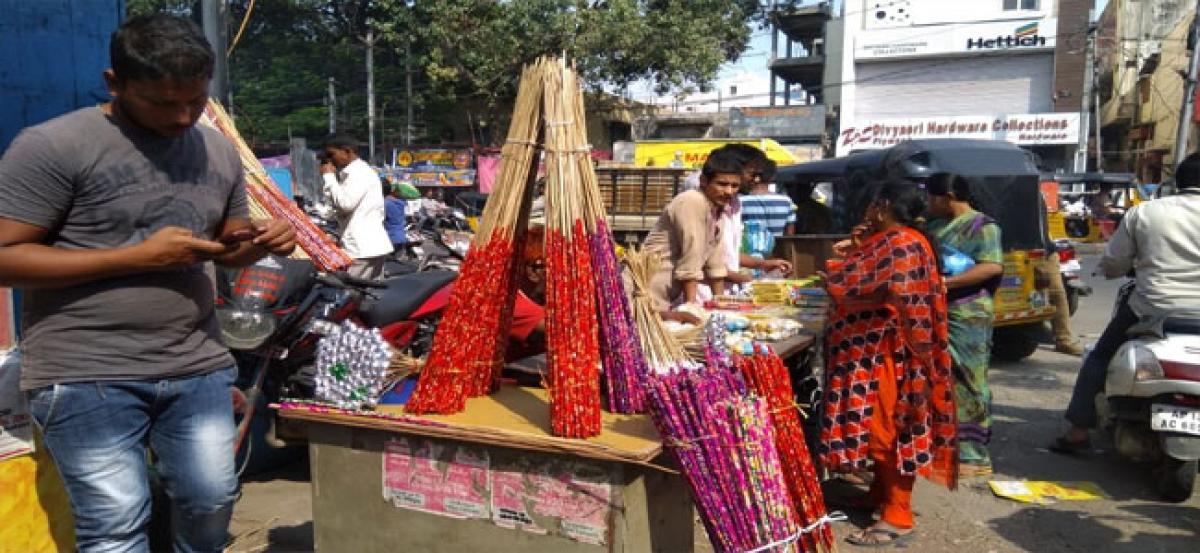 Highlights
Diwali is the festival of lights and one of the most popular festivals of Hindus and is celebrated all over the world Diwali symbolises the spiritual victory of light over darkness and good over evil
Hyderabad: Diwali is the festival of lights and one of the most popular festivals of Hindus and is celebrated all over the world. Diwali symbolises the spiritual 'victory of light over darkness and good over evil'. During the celebrations every house, offices, and shops are decorated by lighting díyas and drawing rangolis. Everyone greets each other, offers gifts, sweets etc. and indulge in bursting crackers in the evening. This year the Supreme Court has given a judgement over a petition seeking ban on bursting firecrackers with concerns on rising air and noise pollution. The court allowed "safe and green" crackers from 8 pm to 10 pm on Diwali.
"Respecting the apex court's judgement, I asked my relatives, family members and friends not to burst crackers on Diwali, instead spend more on gifts and to use non-smoky and non-sound crackers. I said let us say no to crackers, smoke and pollution this Diwali and say yes to light, colours and happiness. to control the increasing pollution and even more due to bursting cracker on Diwali, we must come together and say no to crackers, it is also a best way to support the SC judgement," said Divya Khatri, a Human Resource management.
"I don't support crackers which affects the environment and human's health in many ways. The worst victims of sound pollution are birds, animals as they get scared and suffer throughout Diwali celebrations. Even the elderly persons face problems because of the increased decibel levels of sound of crackers. I do support the SC judgement restricting time light for bursting of crackers. I hope people don't misuse the timings or break the rules in the name of enjoyment. I decorate my house with flowers and lights, I perform pooja and enjoy with my family. It's the festival of lights than the festival of sound I feel," says Vineetha Siddam Setty, a JNTU student.
Ravi Kumar, a hawker, said that for 5 years he has been selling crackers, mostly children would buy all types of crackers. This year due to Supreme Court order, many are asking for noiseless crackers like sursur batti, lasen bomb, zameen chakra, and anaars etc. This year the sale of the small crackers is higher than big bombs and rockets, he lamented.