People want TRS for second term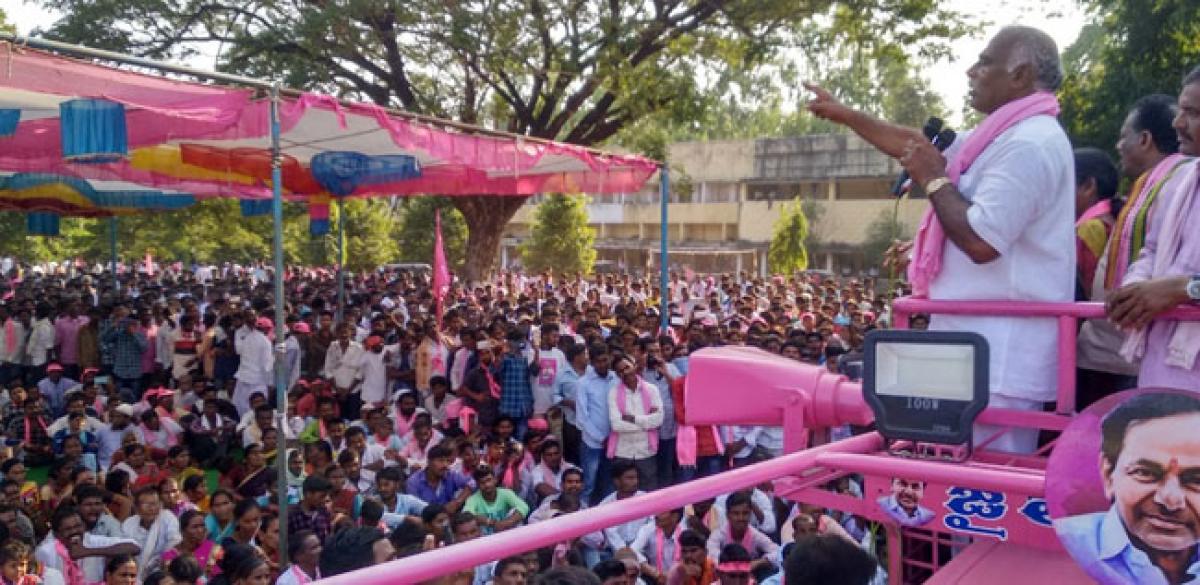 Highlights
TRS candidate from Sirpur T Assembly constituency Koneru Konappa said that people want TRS government for the second term since they understood that its priority is peoples welfare He addressed a public meeting from an opentop jeep in Sirpur after submitting nomination papers to the Returning Officer here on Monday
Asifabad: TRS candidate from Sirpur T Assembly constituency Koneru Konappa said that people want TRS government for the second term since they understood that its priority is people's welfare. He addressed a public meeting from an open-top jeep in Sirpur after submitting nomination papers to the Returning Officer here on Monday.
Konappa said caretaker Chief minister K Chandrashekar Rao had won the hearts of the people of the State by implementing various welfare schemes, solving issues prevailed in all areas and taking up development programmes in a big way during the last four and half years.
The development witnessed by the constituency in the last four and half years was more than that of development taken place in the last 60 years under the ruling of Congress and TDP. "The candidates of Congress and TDP, which formed Mahakutami, who neglected Sirpur constituency had no moral right to ask the votes of the of the people," he stated.
Asifabad TRS in-charge Moola Vijaya Reddy, Municipal Chairperson Vidyavati, ZPTCs, MPTCs, MPPs and others were present during the public meeting.