Disservice to needy mothers, children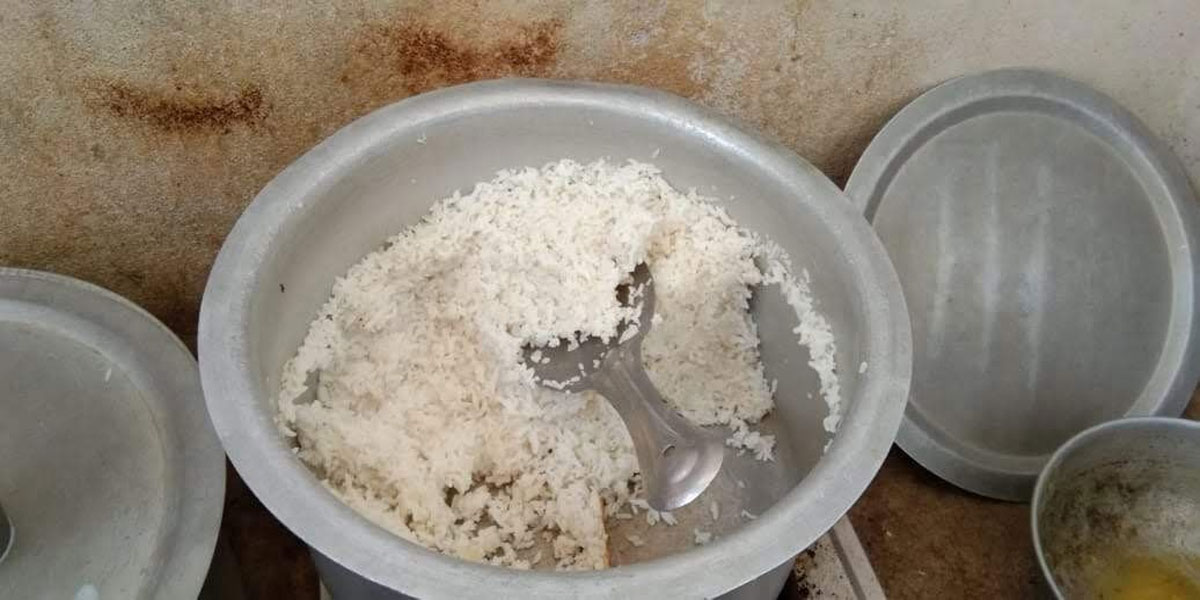 Highlights
Anganwadi centres which are run with funds from state and central governments have been suffering for a few months on account of denial of certain facilities like drinking water, electricity, toilets and cooking gas The centres in the mandal are facing a lot of problems
ADVERTISEMENT
Abdullahpurmet: Anganwadi centres which are run with funds from state and central governments have been suffering for a few months on account of denial of certain facilities like drinking water, electricity, toilets and cooking gas. The centres in the mandal are facing a lot of problems. A typical Anganwadi centre provides basic health care in Indian villages. It is a part of the Indian public health care system. Basic health care activities include contraceptive counseling and supply, nutrition education and supplementation, as well as pre-school activities. Despite the government claims of supplying fine quality rice to the centres, in reality they are receiving only poor quality rice.
Add to this the fact that Anganwadi teachers and aayaas complain that they have not been getting salaries for the past three months. "It is difficult to sustain our lives in the present situation," they bemoan. The staff say that though they are purchasing essential commodities and vegetables to prepare food items for the needy, bills have not been settled so far. Thus, the centres are groaning under financial burden and unable to fully discharge their services to the needy children and women, they lament. The teachers said that as part of the works allotted to them by the government officials, they are made to issue birth and death certificates, conduct surveys on public health and administering polio drops.
They lament that though they are entrusted with so many responsibilities, the officials concerned are showing negligence in providing salaries to them adequately and in time. According to the menu at the centres, pregnant women should be daily served with 150 grams of rice, 30 grams of daal and 16 grams of oil. A child should get 75 grams of rice, 15 grams of daal and 5 grams of oil daily as lunch. Apart from this, 2.5 kg of Balamrutham should be provided to them. Each mother and her children should get two eggs each on Wednesdays.
Anganwadi teachers said that they supply 16 eggs to children between seven months to three years age group in two phases. They allege that for the past two months the supply of eggs and milk has been stopped. This will lead to malnutrition in the children, the aayaas expressed their concern thus. There are 77 anganwadi centres in Abdullahpurmet mandal out of which 48 are housed in government buildings, 24 are in free builidings and the remaining five centres are run in rented buildings. As the centres are faced with so many issues, local people urge the officials concerned to solve the problems at the earliest.
BY Bathini Shettaiah Goud