Narayanpet, Mulugu dists come into being today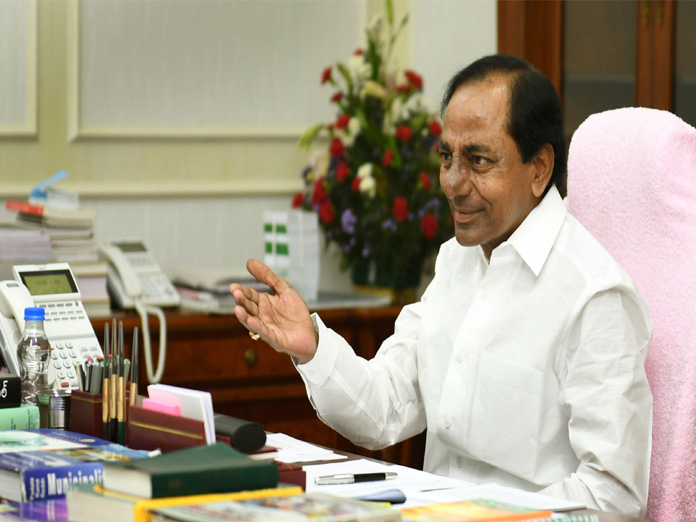 Highlights
Coinciding with his birthday on Sunday, Telangana Chief Minister K Chandrashekar Rao has announced the creation of Narayanpet and Mulugu districts taking the number of total districts in the state to 33 Considering the long pending demand from the people and also fulfilling the promise he had made during the elections, KCR gave his nod to the formation of the two districts on Saturday
​Hyderabad: Coinciding with his birthday on Sunday, Telangana Chief Minister K Chandrashekar Rao has announced the creation of Narayanpet and Mulugu districts taking the number of total districts in the state to 33. Considering the long pending demand from the people and also fulfilling the promise he had made during the elections, KCR gave his nod to the formation of the two districts on Saturday.
Narayanpet district was curved out of erstwhile Mahbubnagar district, while Mulugu from Jayashankar Bupalpally district. It may be mentioned here that the state government increased the number of districts to 31 from 10 in Telangana in 2016. The demand to create two more districts has been pending for the past three years.
Eleven mandals – Narayanpet, Damaragidda, Dhanwada, Marikal, Kosgi, Madduru, Utkoor, Narva, Makthal, Maganuru and Krishna will come under the purview of Narayanpet district. The mandals included in Mulugu district are - Mulugu, Venkatapur, Govindaraopet, Tadwai (Sammakka – Sarakka) , Eturu Nagaram, Kannaigudem, Mangapeta , Venkatapuram and Vajidu.
Special Chief Secretary to Revenue Rajeshwar Tiwari said the formation of the new districts, revenue divisions , mandals and villages will not have any effect on the existing elected bodies of Zilla Parishad, Mandal Parishads and Gram Panchayats and their jurisdiction over the areas covered by the existing districts till the new local bodies are constituted.
For the smooth functioning of the administration, Mahbubnagar district Collector D Ronald Rose, Bhupalpally Collector V Venkateswarlu have been placed in full additional charge (FAC) of the post of Collector to Narayanpet and Mulugu districts, respectively. Officials said regular Collectors for the two districts will be appointed in a week. The Chief Minister will call for a meeting of local representatives of the two districts to finalise the district development plans soon.
Subscribed Failed...
Subscribed Successfully...