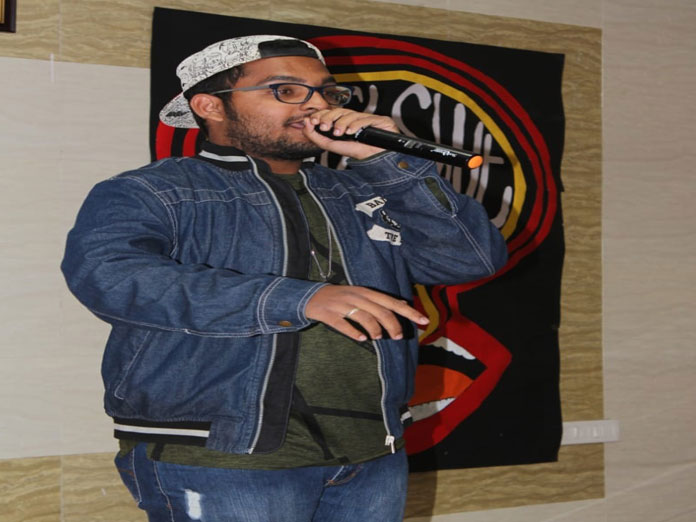 Highlights
Hyderabadbased Rohit Deval, aka UNOS, becomes the next finalist for season two of Red Bull Spotlight, after winning the Hyderabad leg of the competition held at the National Institute of Fashion Technology
Hyderabad-based Rohit Deval, aka UNOS, becomes the next finalist for season two of Red Bull Spotlight, after winning the Hyderabad leg of the competition held at the National Institute of Fashion Technology.
The 18-year-old hip-hop star Rohit's journey started when he was in VI standard. He says, "My mother got me a guitar when I was in 6th class. In my school days, I used to learn by listening to songs."
About his inspiration, he says, "When I started initially I used to watch '8 Mile' of Eminem, American rapper, a lot. In those days he was my inspiration and I wrote my first song when I was in 8th class."
Music is in his blood he says, "My uncle G Lakmi Narayan was a music director of Telugu industry in 1980s and then became an HMT employee."
As he grew older, he began to participate in competitions. He says, "I tried my luck before Red Bull as well. I participated in 'Rising Star', a reality television singing competition of Colors Tv, but was not able to reach the finals. And now in season two of Red Bull Spotlight I got selected from Hyderabad; let's hope for the best and I am waiting for the finale."
It was not an easy ride to where he reached now, especially while convincing his family. "I am Intermediate (MPC) drop out. When I realised my passion in music, and that I was not interested in studies; my family was against the idea. Education was a hassle for me and even today I am trying to convince them."
He says many artists helped him, "Vikram Singh, aka Beatster introduced beatboxing to me. Beatboxing is a form of vocal percussion primarily involving the art of mimicking drum machines, using one's mouth, lips, tongue, and voice. He taught me beatboxing and slowly he introduced me to Red Bull and now, I am an opinion leader there. Aishan Vali, aka XCPT too helped me with how to get depth in poetry the way I write and rap. Beatster and XCPT are my inspiration."
Rohit Deval launched his album 'The Unusual Barter', on October 4, 2018, worldwide. "Vikram, Misha Jehoshibeth Bertrem and I started a community called 'Downtown Culture' in 2018, which helps upcoming artists and we support them by hosting events and workshops," he adds.