Ramraj Cotton opens 22nd branch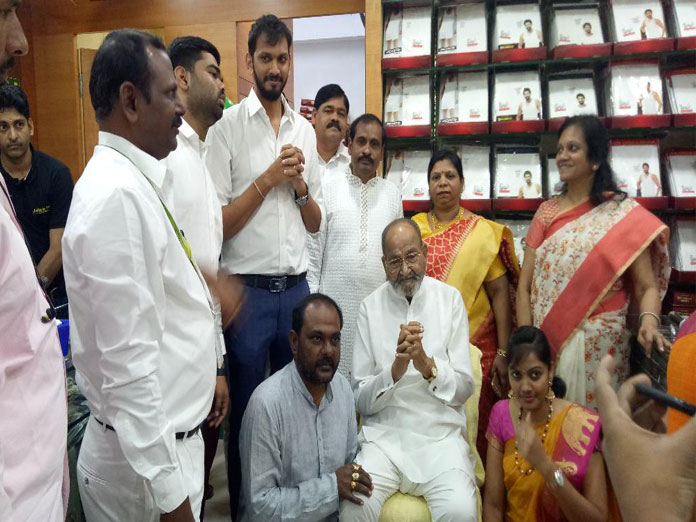 Highlights
The twentysecond showroom of Ramraj Cotton was inaugurated by Padma Shri K Vishwanath, a legendary director of Sankara Bharanam, Swati Muthyam, SiriVennela here on Friday
Kompally: The twenty-second showroom of Ramraj Cotton was inaugurated by Padma Shri K Vishwanath, a legendary director of Sankara Bharanam, Swati Muthyam, SiriVennela here on Friday.

Padma Shri K Vishwanath said, "many times I have expressed that to have nice ladoo we need to go to Tirupati and take lord Balaji blessings, to dip in holy Ganga we need to visit Kashi and to get nice traditional dress we need to visit Ramraj Cotton and that's the feeling and I believe and in spite of health issue and as Nagarajan is known to me and I could not refuse him, I have come here to inaugurate this branch, he said.
R Aditya one of the owners of this showroom and a franchise of the mother company said this brand has made its own identity in dhotis across the country. The dhotis are available in various forms like stainless dhoti, fragrant dhoti, wrinkle-free dhoti, embroidery dhoti, and panchakacham dhoti. Apart from that, there also have varieties in shirts like cool cotton, designers and embroidery shirts for all age groups. He also said that as this showroom is especially for men's but also they are limited outfits for ladies and kids.