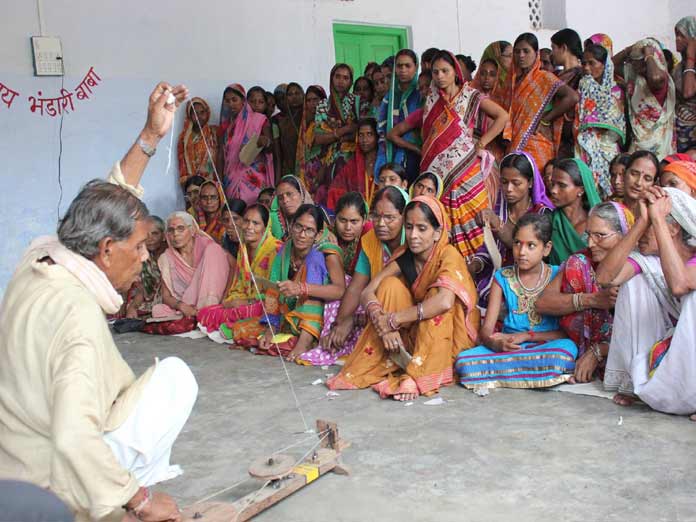 Highlights
As part of Lamakaans 9th anniversary celebrations, KORA Design Collective is organising oneday handloom workshop Reconstruction of Khadi at Lamakaan, Road No 1, Banjara Hills on March 10The experts of KORA Design Collective will help you learn and understand the technique, art and idea of Khadi
As part of Lamakaan's 9th anniversary celebrations, KORA Design Collective is organising one-day handloom workshop 'Reconstruction of Khadi' at Lamakaan, Road No 1, Banjara Hills on March 10.
The experts of KORA Design Collective will help you learn and understand the technique, art and idea of Khadi.
The KORA is inviting people to learn cotton hand spinning and cotton yarn hand weaving on small width loom.
Project 'Reconstruction of Khadi' is an alternative for industrial mode of cotton yarn production aiming at low cost investment local technology involving people, training them in skills to revive cotton Khadi's past glory by reinterpreting it today's context. This new approach will restore security and dignity to cotton producers and ultimately encourage domestic production and rejuvenate local economies.
Cotton Khadi is the only way that link farmers, spinner and weavers and men and youth and also many traditional skills everybody together to make a high value added product that further encourages domestic production and gradual rise in local economy. As many as 4 members from KORA Design Collaborative will be engaged in the activity and presentation. This is absolutely free for all and prior registration is required. To register people can contact Lamakaan manager-9642731329.