Sri Vishnu set for a long innings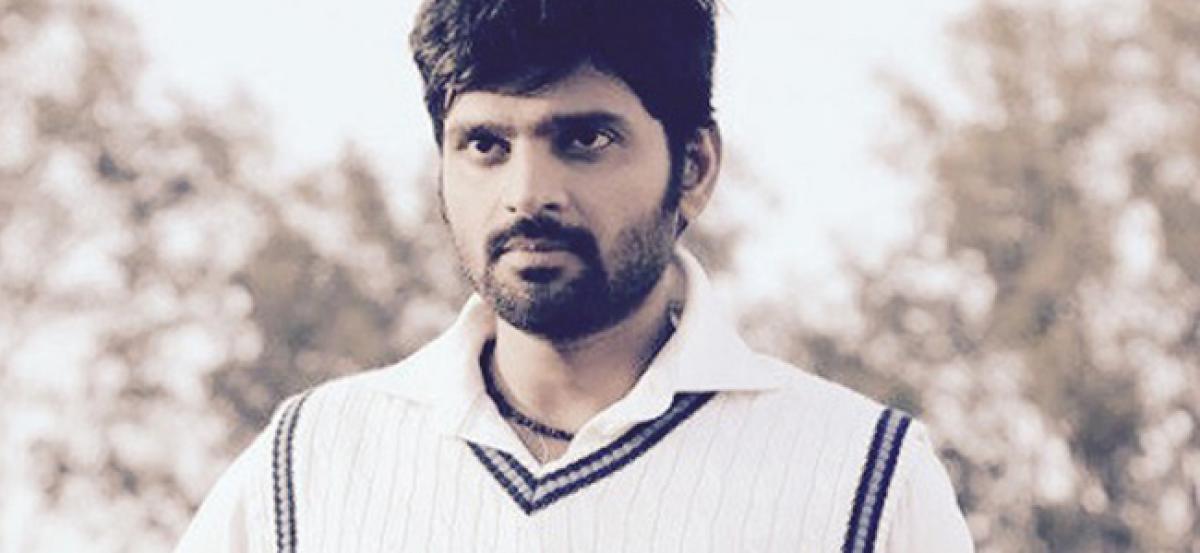 Highlights
The actor talks about his long-absence, 'Appatlo Okadundevadu' and shooting for a cricket episode without using any protection gear
After a promising outing in 'S/o Satyamurthy' last summer, Sri Vishnu has been missing in action for a while but he points out that besides 'Appatlo Okadundevadu,' which is ready to hit the screens, his other two films 'Abbayi' and 'Needhi Naadhi Oke Katha' have been wrapped up and are in post-production phase presently.
"Depending on the results of these projects, I'd take a call on my next move. I'm listening to scripts on a regular basis," he asserts, revealing that after 'Prema Ishq Kadhal,' he had signed three movies 'Nala Damayanthi,' 'Mario' and an untitled film but as they ran into various productions issues, they were shelved.
For now, Vishnu is excited about 'Appatlo Okadundevadu,' in which Nara Rohith, his bestie, plays an important role.
"I play Railway Raju, an aspiring cricketer from the Old City but due to certain circumstances, he ends up becoming a criminal. He later gets into hawala and settlements. He also has the dubious distinction of using first bomb in Hyderabad. The role has been designed taking into account all the famous incidents that happened in the 90s," he shares, adding that the film deals with naxalism and globalisation.
"Narration-wise, we've tried something unique. Although it would be in a non-linear fashion, people would still understand it without scratching their head."
Vishnu says Rohith plays Imtiaz Ali, a sincere cop but someone who makes and breaks rules according to his comfort.
"He is anti-naxal and the moment he hears the word naxal, he loses his temper. His job lands me in his eyes and he believes that I'm too a naxal. The cat-and-mouse game between us is to watch out for," he promises, revealing that it's neither him nor Rohith who is getting the lion's share in terms of footage but Brahmaji.
"He drives the narrative forward. The film opens in present day but flashbacks to 90s."
Vishnu, who is very good with his cricketing skills, insists they have shot an interesting cricket episode and it will be one of the film's biggest highlights.
"It would be one of the best cricketing episodes ever on Indian celluloid," he exults, pointing out that the episode required him to give perfect takes without any cricketing gear no pads, helmet, arm guard, chest guard, thigh pad and gloves.
"We've roped in a South zone bowler to bowl at me. The scene required me to let go of his fast-paced bouncers, before taking him to the cleaners. I'm glad that I've pulled it off without any injury."
Smiling, he continues after a pause, "In fact, we planned to shoot the episode after we complete the whole shoot as the unit didn't wanted me to have an injury, lest the shoot schedule goes haywire. But as it happens on film sets, we had to shoot it midway. The worst part, however, was we had a technical glitch as one of our cameras failed to capture footage, leaving us to shoot some portions again. Imagine! I had to play without protection gear, again. Nonetheless, after going through the whole footage, our joy knew no bounds. We've shot it in a way that the audience would get the feel of watching an international match. The only difference is that we didn't have any commentary."
The film has been in the making for a long time and Vishnu attributes this to the presence of actors like Brahmaji, Rajeev Kanakala, Ajay and Prabhas Sreenu. "They are busy artistes, so we couldn't get their call sheets on time. Nonetheless, the delay helped us to revisit our footage constantly and make necessary corrections if any," Vishnu avers, assuring that the film will release in November third or fourth week.