Shared efforts make Kannaraopet a model village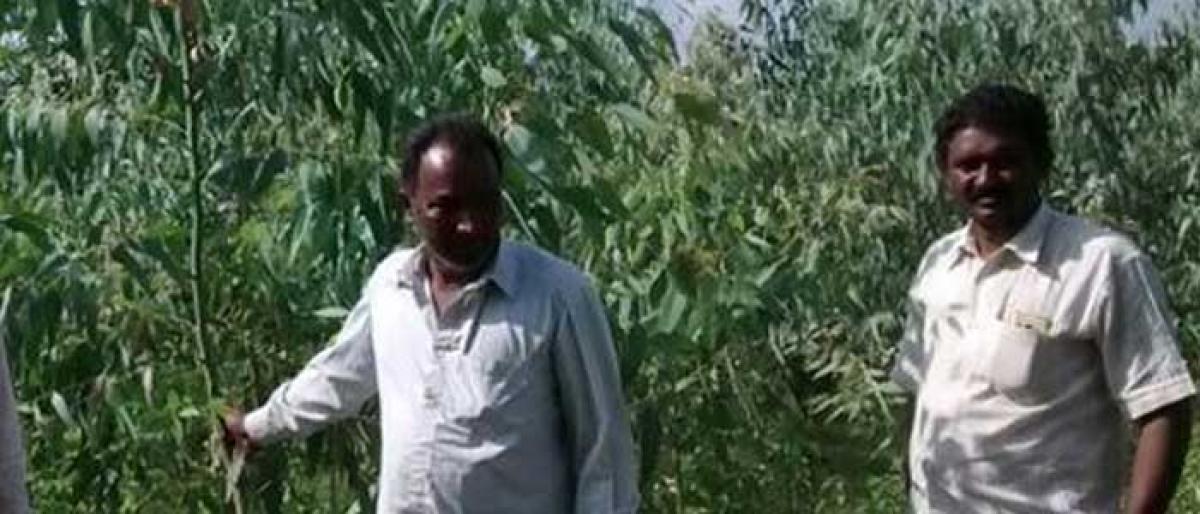 Highlights
Shared and willing efforts by the residents in Kannaraopet village in Nallabelly mandal in the district have made it a model one worth emulating. Every development initiative here is executed to the fullest. Either it is Saakshar Bharat programme or making the village open defecation free (ODF), the villagers make it a point to achieve a picture perfect score. And their efforts have won accolades
Kannaraopet (Warangal Rural): Shared and willing efforts by the residents in Kannaraopet village in Nallabelly mandal in the district have made it a model one worth emulating. Every development initiative here is executed to the fullest. Either it is Saakshar Bharat programme or making the village open defecation free (ODF), the villagers make it a point to achieve a picture perfect score. And their efforts have won accolades from many quarters.
The village's gram panchayat in Narsampet assembly constituency has won Telangana Haritha Mitra Award and a certificate of appreciation for becoming ODF, during Independence Day celebrations this year.
'Every person below 50 years of age in our village can read and write. We have engaged the educated youth in the village along with Saakshar Bharat volunteers to impart functional literacy and numeracy to non-literate and non-numerate adults,' informed village sarpanch Lunavath Venkanna.
Here in our village we give priority to sanitation and hygiene. A massive campaign launched to motivate the residents to build toilets in their houses and prevent open defecation. The villagers obliged and every house now got a toilet.
'We don't throw the litter on the streets. Sanitation workers moving on tri-cycles around the village collect garbage. Unlike other villages we have a dumping yard on the outskirts of the village to dispose the waste,' he added.
The residents in the gram panchayat with two hamlets, Buchireddypalle and Padmapuram and 270 households with a population of 1,090 have planted about 2.05 lakh plants as part of Haritha Haram, noted the village deputy sarpanch T Ravinder Reddy.
"An amount of Rs 300 from each household is collected to develop a piece of five acres of government land here and planted eucalyptus saplings. The survival rate of saplings we planted is 80 per cent,' they explained.
The villagers' development initiatives have impressed both the officials and the ministers. Deputy Chief Minister K Srihari has announced Rs 1 crore as a reward to the village for effective implementation of Saakshar Bharat.
District Collector Prashanth J Patil promised to give a special grant of Rs 10 lakhs for successful implementation of Haritha Haram and Rs 5 lakh for achieving ODF target and for constructing water harvesting pits in all the households, the sarpanch and his deputy said.
"We have done our part. We wish the funds promised by the Deputy CM and the Collector released at the earliest. It is planned to construct compound walls around gram panchayat office and Government Upper Primary School and construct CC roads in the village".
Importantly, the village is now free from brewing and consumption of illicit liquor, gudumba. And the villagers have also banned running belt shops in the village. 'This has ensured both peace and better health of adults here,' pointed the village elder E Krishna Reddy.
In order to study the villagers' ingenuity, a group of five IAS trainees have stayed at Kannaropet for a week in the year 2016 and it speaks volumes on how this tiny village has become a model of development.