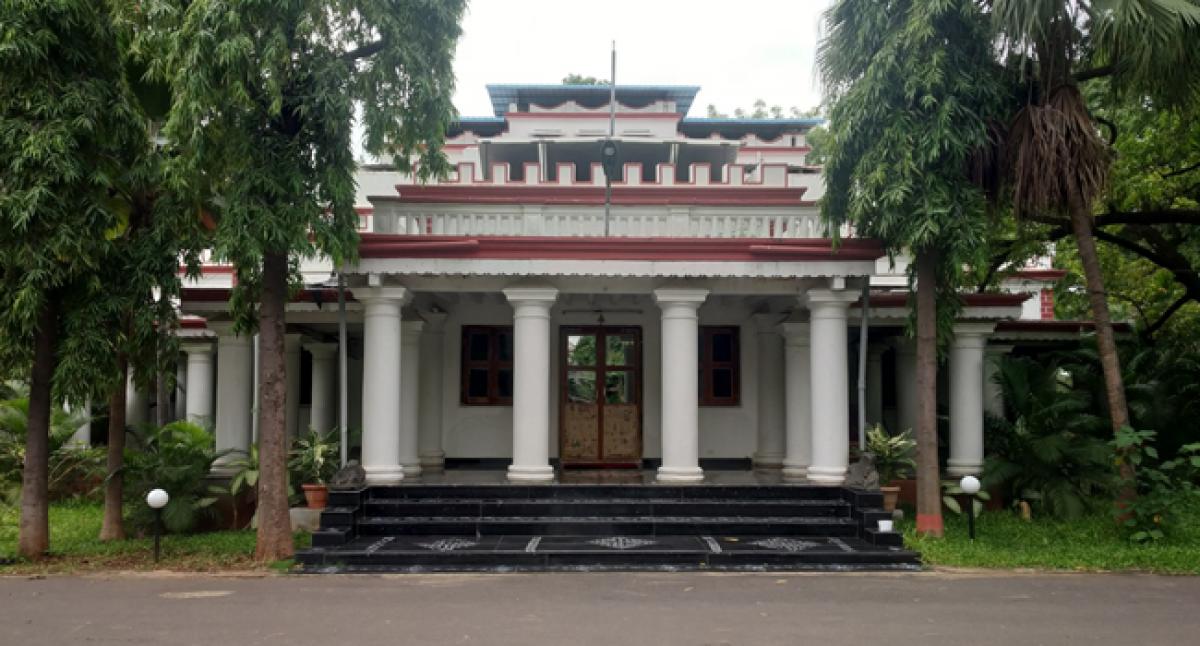 Highlights
A lot has been written about the Kakatiyaera temples, tanks and architectural elegance, but Warangal has some iconic structures that were built in the subsequent timesOne among them is the Asaf Jahiera bungalow, the official residence of Warangal Subedar before it was occupied by the first Collector MV Rajweda in 1950
Warangal: A lot has been written about the Kakatiya-era temples, tanks and architectural elegance, but Warangal has some iconic structures that were built in the subsequent times. One among them is the Asaf Jahi-era bungalow, the official residence of Warangal Subedar before it was occupied by the first Collector MV Rajweda in 1950.
During the regime of Tana Shah, the last of Qutb Shahi dynasty, Golkonda kingdom had six Subas, one among them was Warangal. Elgandal (Karimnagar), Stambhagiri (Khammam) and Devarakonda (Nalgonda) were under the administration of Warangal Suba. The Suba then had 61 paraganas. Even after the shift of dynasty from Qutb Shahis to Asaf Jahis, Warangal continued as a Suba.
In 1853, the then Nizam, Nasir-uyd-Daulah, appointed Mir Turab Ali Khan (Salar Jung I) as his Prime Minister. Salar Jung, who effected several reforms, reorganised Nizam's kingdom into five Subas and 17 Zillas (districts). In 1875, the Nizam government established land survey department and revenue board in Warangal.
The foundation stone for the present Collector's building was laid by the wife of George Palmer on July 10, 1886. Palmer was an
engineer in the public works department. The two-storied building, which was constructed by using dung sunnam (lime mortar mix), spread over 13 acres is one of those spacious and luxurious of that times.
Right from the kaman-like entrance structure that has a clock, the building which has scintillating lawns, gardens, fountains, a step well, a stable and what not that reflects the emblematic architectural excellence of yesteryears.
The step well, which was abandoned for a long time, was desilted in 1982. A few artefacts believed to be of Asaf Jahi times that were found in the well during the digging were handed over to Archaeological department.
Doubling the aesthetics, the garden has a wide variety of horticultural and traditional trees. The impressive high ceilings adorned with glittering chandeliers inside the palace-like-building personify the elegance with its regal look. With no electric bulbs in those days, smokeless candles, imported from London, were used to adorn the chandeliers.
Leading to the spacious hall on the first floor, there is a beautiful wooden stairway. From MV Rajweda to the present Collector Amrapali Kata, in all 39 collectors resided in the building.The building will turn 133 years on August 10.
It may be noted here that the building (Collectorate) adjacent to Collector's residence was dismantled recently with the State government deciding to rebrand it by constructing a multi-storied integrated complex, a one-stop administrative destination, in its place.