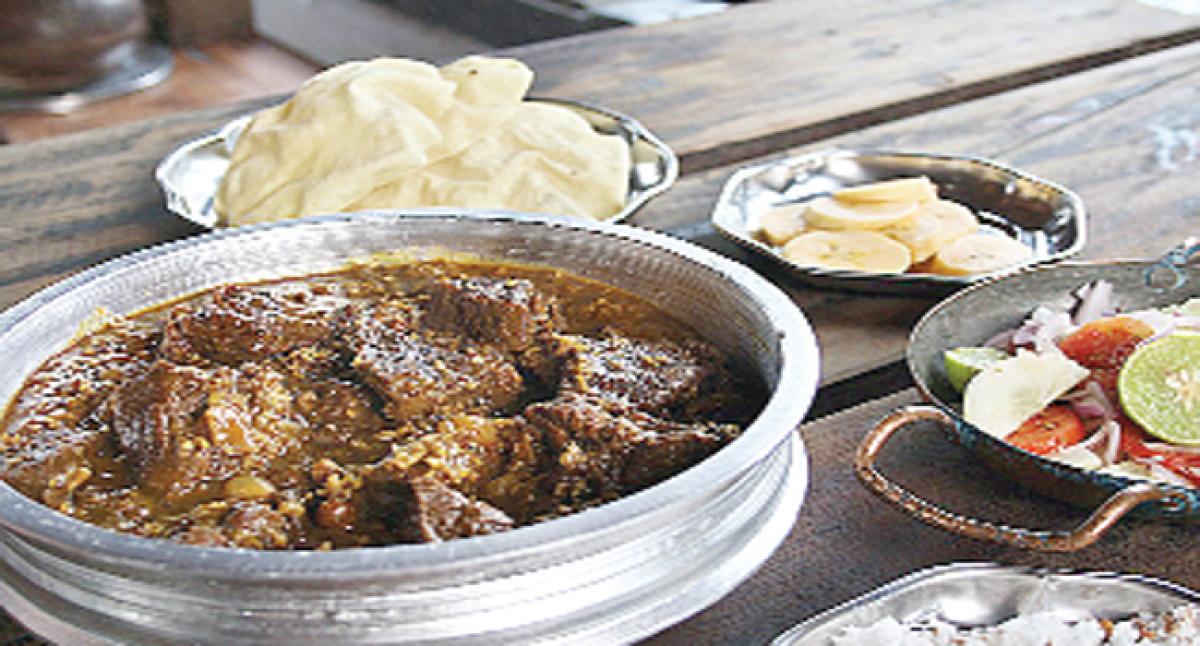 Highlights
The MasterChef journey is an interesting and eventful one She says, MasterChef became the platform which helped me to achieve a lot in life I started doing TV shows, have authored five books, became a face for many brands, turned entrepreneur with a Culinary Academy and Cafes Cafe by Default Tramp Tree Cafe So yes, a lot has happened in these years and it has been an incredible journey
Pankaj Bhadouria, popular TV host and winner of MasterChef India Season 1, has hosted many TV shows, and this month she will be hosting the concluding episode of 'Rick Stein's India'. Pankaj Bhadouria teaches the British celebrity chef to make a perfect plate of Awadhi cooking with a dum macchli and a dal sultani. The show is being aired on Sony BBC Earth this month, as part of the India-special line-up. The show documents Stein's travels across India to find the perfect curry.
The MasterChef journey is an interesting and eventful one. She says, "MasterChef became the platform which helped me to achieve a lot in life. I started doing TV shows, have authored five books, became a face for many brands, turned entrepreneur with a Culinary Academy and Cafes - Cafe by Default & Tramp Tree Cafe. So yes, a lot has happened in these years and it has been an incredible journey."
"I started cooking at the age of 11 and got a lot of appreciation for what I did. So, the interest and the inclination grew," Pankaj shares.
About the show 'Rick Stein's India' and how she is associated with it? She says, "'Rick Stein's India' is an exploration of Indian food across the length and breadth of the country.
Rick embarks on a spectacular culinary journey through the Indian subcontinent in his quest to find the perfect curry and discover the origins of dishes, ingredients and spices that are celebrated the world over. I am a part of the episode where I host Rick and share with him the subtleties and nuances of Awadhi cooking with a dum macchli and a dal sultani that I do for him.
He loved both and was greatly appreciative of what I shared. The series is airing on Sony BBC Earth this month and I'm looking forward to people watching it." Her success mantra is simple! "Love what you do! For then you do it best and never tire of doing it!"
Pankaj shares that Chef Martin Yan is her favourite. "Back in the 80's there use to be a show on TV called 'Yan Can Cook', where Chef Martin Yan would sign off his show by saying "If Yan can cook, so can you!" He became a favourite and inspired me so much! I had just started cooking and he would make cooking seem so easy and fun that I absolutely adored him! So, he still and always is a favourite!"
Pankaj informs that her life changed after MasterChef and it also changed her cooking style. "Yes, it did change my perception of food and cooking. From pleasing myself and my family, it took a more professional turn where it was to please others. Consistency, presentation suddenly mattered equally as did taste in food."
She has penned five books and about it she says, "My constant endeavour is to promote Indian food across the world so while one book- 'Chicken from my Kitchen- the Indian Way', talked about chicken recipes from all across the country, 'The Secret's in the Spice Mix' celebrates the very essence of our Indian cooking and the masalas.
There are 50 different regional spice mixes from all across the country in my book with a recipe to go with it." Before singing of she says she wants to write more books, do more TV shows. "I want to expand my work. Let's see what future has in store!"