Not a survivor but a winner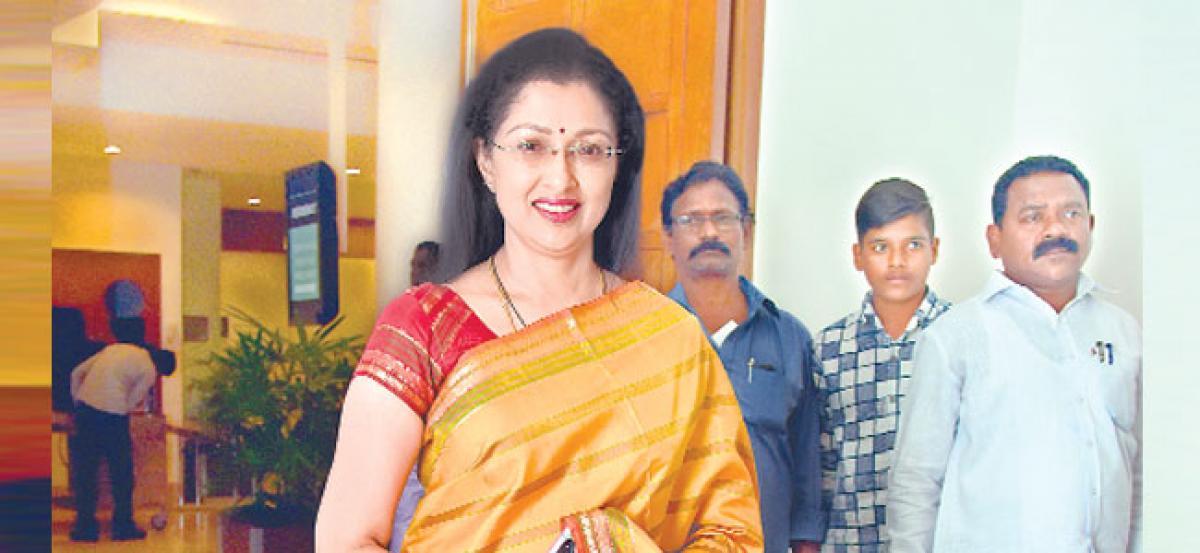 Highlights
Gautami an actress who also survived cancer, calls all the survivors as winners The founder of Life Again Foundation was diagnosed with breast cancer at the age of 35
Gautami an actress who also survived cancer, calls all the survivors as winners. The founder of 'Life Again Foundation' was diagnosed with breast cancer at the age of 35. She is quite a fighter and also gets very aggressive when she hears cancer patients being ignored. Her aim is to reach the rural and tribal areas and create awareness about cancer. She was at Continental Hospitals to launch the logo of Breast Cancer Support Group.
Tell us about your association with Continental hospitals
Very often the greatest support a patient can get is from another patient. Somebody, who comes and speaks of her experience; it makes a huge difference. So, that is what I and a lot of people that work with me and my foundation do. I am very happy to see that Continental could recognise that this is a great need and they have taken this step to form this support.
What do you suggest for people suffering from cancer?
It is very important for us to say that people are dealing with all kinds of cancer and not only breast cancer in specific. We need to repeat it again and again because they are some cancers that are projected widely and because somebody has taken only that issue as a cause in particular. But the fact and the truth is all cancers should be taken very seriously.
Cancer is not the end of the road, you face so many challenges in life. Some are greater than others and some we overcome easily. A large part of how you overcome depends on how you look at it and approach it. Any doctor you look at will tell you 'I will give you medicine and treat you' but at the most that can only be 50 per cent and the rest of the fight has to come from the patient. Stay positive and the power of positivity energises the body and it has been scientifically proven.
Are you taking your initiative to reach the rural arears?
Yes! I am. In fact, my actual focus is on rural areas, small towns, villages. Now, our focus is also to start reaching the tribal areas.
Are you planning to come back into movies again?
I am very much in the film industry I haven't gone anywhere. I have been involved in cinema in front of the camera and behind the camera. There is a project in mind and I am working on the scripting. Let's see what will happen.
Is the #MeToo movement the right way to talk about sexual abuse?
I don't know if this is a right or a wrong way, because somebody who has lived in this trauma even for a moment, there is no way anybody from outside their skin can understand that kind of trauma. We are nobody to say it is right or wrong. You can't really pass judgement on it. All I will say is that any kind of issue especially the one that causes hurt and creates a trauma that lasts a life whether it is on one person or whole society it should not be kept within.
I don't think women should have ever kept silent. I know many people are being gracious and recognising this, but it is probably one of the most difficult things for a woman especially the one who has been suffering and abused. The most difficult thing is to stand up and say that I have gone through this.
Interested in blogging for thehansindia.com? We will be happy to have you on board as a blogger.