International organisations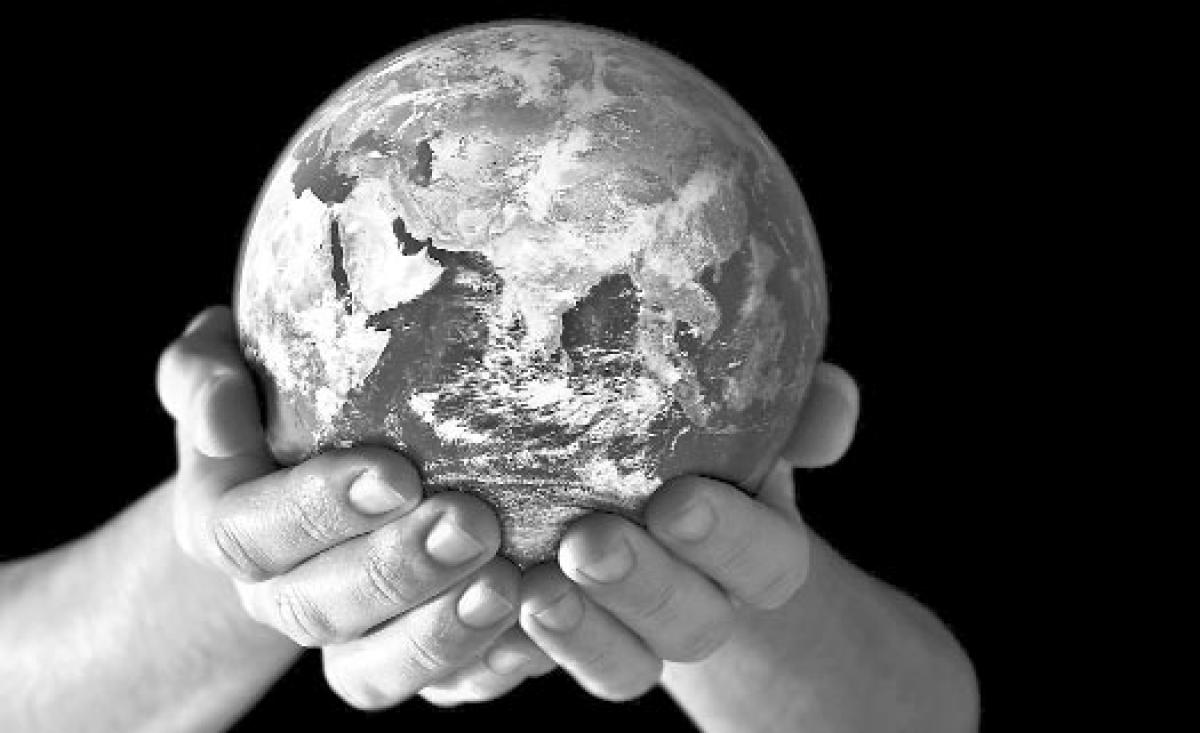 Highlights
The summit is the collaborative platform in Asia for cyber security experts and researchers to address emerging cyber security challenges and demonstrate cutting-edge technologies. It is a platform in the region providing opportunities to establish and strengthen relationships between the cyber security community and corporate, PSUs, Government and its defence establishments. The summit had mo
​Ground Zero Summit
India's foremost Information security Conference Ground Zero Summit was inaugurated by Home Minister Rajnath Singh in 2015.
The theme for the Summit was Digital India – 'Securing Digital India'. The summit was jointly organised by Indian Infosec Consortium (ICC), a not-for-profit organisation formed by leading cyber security professionals of the country.
The summit is the collaborative platform in Asia for cyber security experts and researchers to address emerging cyber security challenges and demonstrate cutting-edge technologies.
It is a platform in the region providing opportunities to establish and strengthen relationships between the cyber security community and corporate, PSUs, Government and its defence establishments. The summit had more than thirty sessions by cyber security professionals, showcasing of indigenous cyber security products and technologies and Make in India Exhibition of Indian cyber security start-ups.
There were also demonstrations and sessions on issues related to telecom security, securing critical infrastructure in Digital India, cyber security in hospitals.
In addition, there were discussions on various cybercrime case studies, trends and investigation challenges from the Law Enforcement perspective in India.
Kaladan Multi Modal Transit Transport Project
The Kaladan Multi-Modal Transit Transport Project is a project that will connect the Eastern Indian seaport of Kolkata with Sittwe seaport in Myanmar by sea; it will then link Sittwe seaport to Paletwa in Myanmar via Kaladan river boat route and then from Paletwa on to Mizoram by road transport.
Originally, the project was scheduled to be completed by 2014, it will be fully operational by 2016.
The project has several sections/legs:
539 km shipping route from seaport of Kolkata in India to Sittwe seaport in Myanmar via Bay of Bengal158 km river boat route from Sittwe seaport to Paletwa jetty via Kaladanriver in Myanmar110 km road route from Paletwa jetty to Indo-Myanmar border in Myanmar
100 km route from Indo-Myanmar border to Lawngtlai in Mizoram in India by road on National Highway 54 (India) (NH-54), which then continues further to Dabaka in Assam via 850 km long NH-54 which in turn is part of the larger East-West Corridor connecting North East India with the rest of India.

Ashgabat Agreement
India, Oman, Iran, Turkmenistan, Uzbekistan and Kazakhstan have come together to sign a multimodal transport agreement Ashgabat agreement.Ashgabat agreement was mainly created for creating an international transport and transit corridor facilitating transportation of goods between Central Asia and the Persian Gulf.
The Union Cabinet, in 2016 has given its approval for India to accede to the Ashgabat Agreement, an international transport and transit corridor facilitating transportation of goods between Central Asia and the Persian Gulf.
Accession to the Agreement would enable India to utilise this existing transport and transit corridor to facilitate trade and commercial interaction with the Eurasian region. Further, this would synchronise with our efforts to implement the International North South Transport Corridor (INSTC) for enhanced connectivity.
INSTC
The International North–South Transport Corridor is the ship, rail, and road route for moving freight between India, Russia, Iran, Europe and Central Asia.
The route primarily involves moving freight from India, Iran, Azerbaijan and Russia via ship, rail and road. The objective of the corridor is to increase trade connectivity between major cities such as Mumbai, Moscow, Tehran, Baku, Bandar Abbas, Astrakhan, Bandar Anzali, etc.
The INSTC was initiated by Russia, India and Iran in September 2000 to establish transportation networks among the member states and to enhance connectivity with the land locked region of Central Asia. The North-South Transport Corridor is an ancient route that connected South Asia with North Europe for centuries.
This route was used by the European, Indian, Russian and many other foreign traders. During the late 17th and early 19th centuries, Indian traders used this route to reach out to the Central Asian markets. Under the Safavid Dynasty (1501-1722), there were some 10,000 to 20,000 Indian traders spread across the empire.
Dry runs of two routes were conducted in 2014, the first was Mumbai to Baku via Bandar Abbas and the second was Mumbai to Astrakhan via Bandar Abbas, Tehran and Bandar Anzali. The objective of the study was to identify and address key bottlenecks.
The results showed transport costs were reduced by "$ 2,500 per 15 tons of cargo". Other routes under consideration include via Armenia, Kazakhstan and Turkmenistan.
This will also synchronise with the Ashgabat agreement, a Multimodal transport agreement signed by India, Oman, Iran, Turkmenistan, Uzbekistan and Kazakhstan, for creating an international transport and transit corridor facilitating transportation of goods between Central Asia and the Persian Gulf.
Bangladesh–China–India–Myanmar Forum for Regional Cooperation
The Bangladesh–China–India–Myanmar Forum for Regional Cooperation (BCIM) is a sub-regional organisation of Asian nations aimed at greater integration of trade and investment between the four countries.
The Bangladesh, China, India and Myanmar Economic Corridor is an initiative conceptualised for significant gains through sub-regional economic cooperation within the BCIM. The multi-modal corridor will be the first expressway between India and China and will pass through Myanmar and Bangladesh.
These advantages are envisaged to accrue from greater market access for goods, services and energy, elimination of non-tariff barriers, better trade facilitation, investment in infrastructure development, joint exploration and development of mineral, water, and other natural resources, development of value and supply chains based on comparative advantages, by translating comparative advantages into competitive advantages, and through closer people to people contact.
The proposed corridor will cover 1.65 million square kilometres, encompassing an estimated 440 million people in China's Yunnan province, Bangladesh, Myanmar, and Bihar in Northern India through the combination of road, rail, water and air linkages in the region.
This interconnectedness would facilitate the cross-border flow of people and goods, minimize overland trade obstacles, ensure greater market access and increase multilateral trade
Transatlantic Trade and Investment Partnership
The Transatlantic Trade and Investment Partnership (TTIP) is a proposed trade agreement between theEuropean Union and the United States, with the aim of promoting trade and multilateral economic growth. The American government considers the TTIP a companion agreement to the Trans-Pacific Partnership (TPP).
The agreement is under ongoing negotiations and its main three broad areas are: market access; specific regulation; and broader rules and principles and modes of co-operation.
The contents of the competing proposals as well as of the reports on TTIP negotiations are classified from the public.
The controversialagreement has been criticized and opposed by unions, charities, NGOs and environmentalists, particularly in Europe.
The Independent describes the range of negative impacts as "reducing the regulatory barriers to trade for big business, things like food safety law, environmental legislation, banking regulations and the sovereign powers of individual nations",or more critically as an assault on European and US societies by transnational corporations"; and The Guardian noted the criticism of TTIP's "undemocratic nature of the closed-door talks", "influence of powerful lobbyists", and TTIP's potential ability to "undermine the democratic authority of local government". - (The writer is a senior civil servant)
By:Balalatha Mallavarapu
Interested in blogging for thehansindia.com? We will be happy to have you on board as a blogger.