Two Magsaysay Award Winners I have known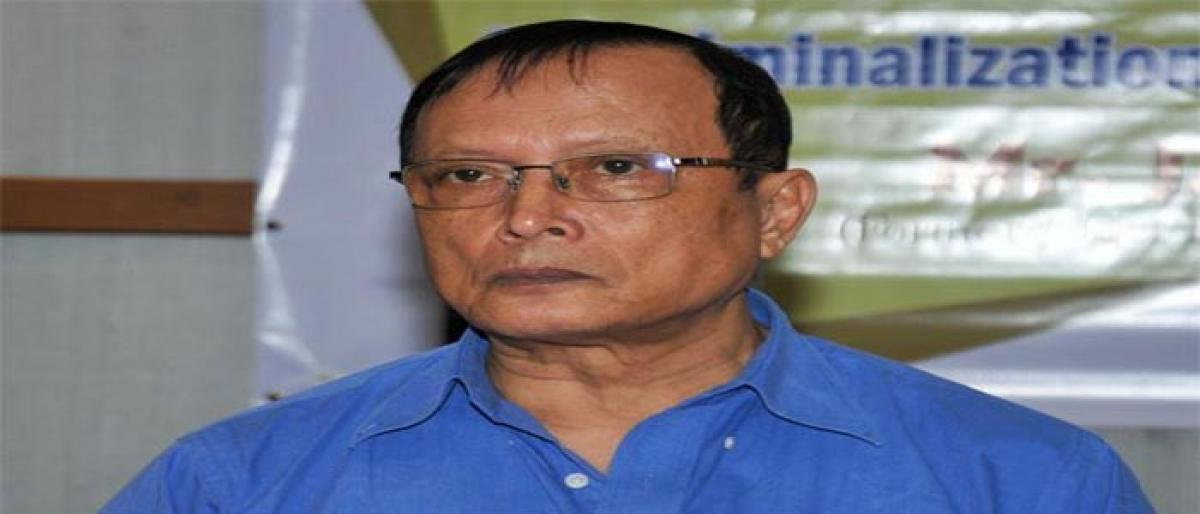 Highlights
JM Lyngdoh now lives in Hyderabad. As a civil servant he abided by the highest standards of rectitude and integrity and performs these functions...
JM Lyngdoh now lives in Hyderabad. As a civil servant he abided by the highest standards of rectitude and integrity and performs these functions efficiently and without fear or favour. His tenure as the Chief Election Commissioner will, in particular, be remembered for the exemplary manner in which the Commission conducted itself. It was during that time that, when Narendra Modi accused him of petition behaviour on account of his being a Christian and, therefore, close to Sonia Gandhi, he called the remarks "the ratings of minions"! One of the most colourful characters to occupy a constitutional post-independence, he was originally from Saint Stephen's College (across the road from Hindu's where I studied) a traditional rival of my colleague.
On the eve of my departure to Delhi following my posting as member of NDMA I met him at a dinner hosted by Lalit Mathur the then DG of NIRD. He advised me, "get every organ checked before you leave!" Such was the faith a former CEC had in the medi-care system of the capital of the country!
A former karate and judo champion, he remains a compulsive fitness freak. I first met him when I was Secretary of Agriculture in the state and he was posted as Additional Secretary in the Ministry of Agriculture of the government of India. Subsequently, in 2004,I met him again as Chief Secretary of AP in connection with the ongoing revision of electoral rolls.
By then, had given up smoking as it was interfering with his fitness. He is also a wonderful travelogue writer a trait of which many people may not be aware.
He remains an active supporter of non-governmental organisations, especially those who espouse the cause of the right to information and oppose intolerance.
Another of our batch mates who has lived a life of sacrifice and achievement, duly recognised by the Magsaysay award is Aruna Roy (nèe Jayaram). Her accomplishments and commitment have brought laurels not only to the 68th batch and Service, but also to the country as a whole. I still recall with pleasure and pride the happy days I spent with her during Bharat Darshan in our training days. She and another batch mate of ours Shashi Behl (nèe Jain), had been accommodated next door while Charan Das Arha, Vivek Agnihotri, TV Anand Kumar and I were in a four-berth compartment. One morning when the train had been halted overnight at Lucknow railway station, Aruna was accosted by TV Anand with the remark "hey you read rag!", merely because Aruna happened to be wearing a red jacket!
One day when Aruna was in a visit to (the then) Andhra Pradesh state she came home to have breakfast with us along with the legendary SR Sankaran. Unusually for Shankaran he had a hearty meal, eating a number of vadas made by Usha - an incident which I shall never forget.

It was Aruna's work, a saga of untiring effort for several years, to make the right to information a reality, that brought her into the limelight and earned her international acclaim. And then our distinguished batch mate Wajahat was at that time the Chief Information Commissioner of India, to give the whole reform a head start.
I also recall, somewhat shamefacedly, the incident in Gaya district of ( the then) Bihar state when, because of my fault , Aruna, Shashi and I were late for an event.
A few years ago when we happened to meet at Hyderabad for a condolence meeting to mourn the passing away of Sankaran, she made it a point to remind me that she had not forgotten that incident!
Subscribed Failed...
Subscribed Successfully...