Bhatti's People's March dubbed momentous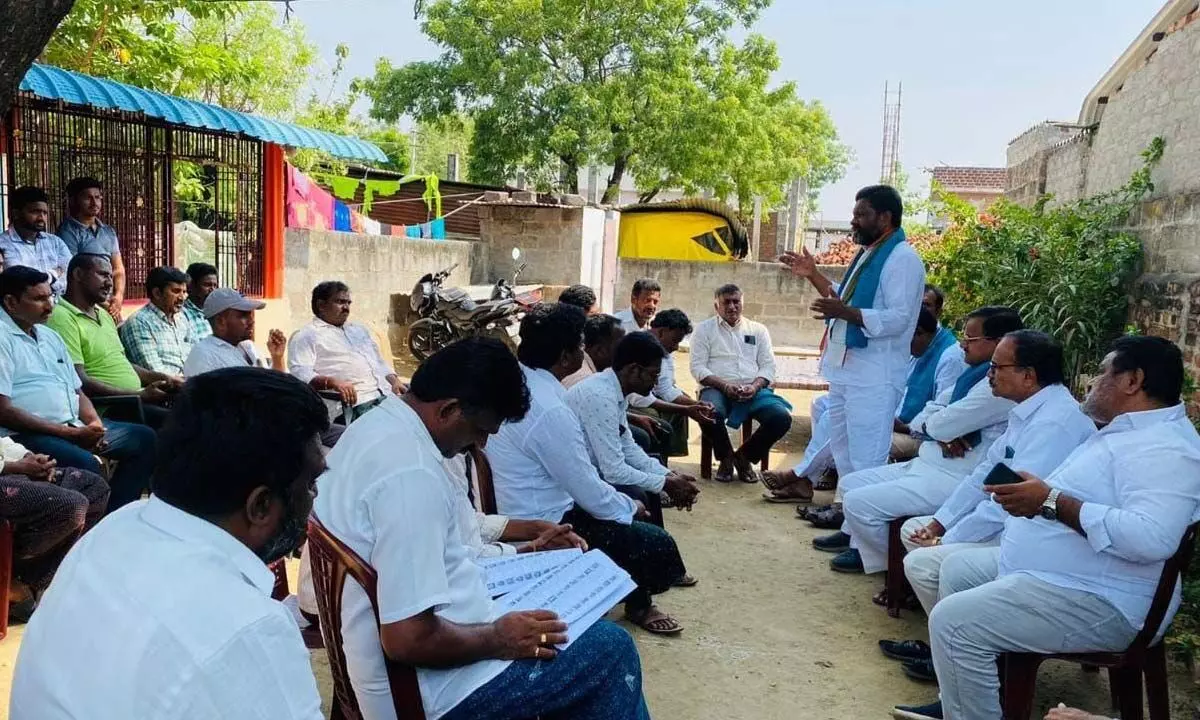 Highlights
CLP leader's padayatra covers 850 km across the state
Khammam: City Congress Convener Mahamood Javeed has claimed that change has begun in the State politics with CLP leader Bhatti's 'People's March'.
Speaking at several gatherings held to interact with people, Javeed urged the people to lend their full support to the Congress party in its bid for power. He voiced his anguish at the state of affairs in Telangana, after connecting with people in villages and learning about their hardships during the BRS and BJP's nine-year rule.He stated that the people would soon teach both a harsh lesson.
He said the CLP leader Mallu Bhatti Vikramar kha'spadayatra that began on March 16th in Adilabad had so far covered 850 km. It received a huge response from the public, passing through 26 constituencies in the state. He stated that the Rahul Gandhi's Bharat Jodo Yatra also received a massive response nationwide. Both yatras would rally people behind the Congress party in the next Assembly and LS elections.
The Congress leader questioned BJP state party chief Bandi Sanjay Kumar on the dismal state of the unemployed youth in the country. Having done nothing in the last nine years, the party was now holding the Niridhyoga March solely to maintain its existence, he opined. He claimed that the Congress would win all the 10assembly seats in the elections in the erstwhile Khammam district.