BJP raps govt, SEC over inept handling of Bhainsa riots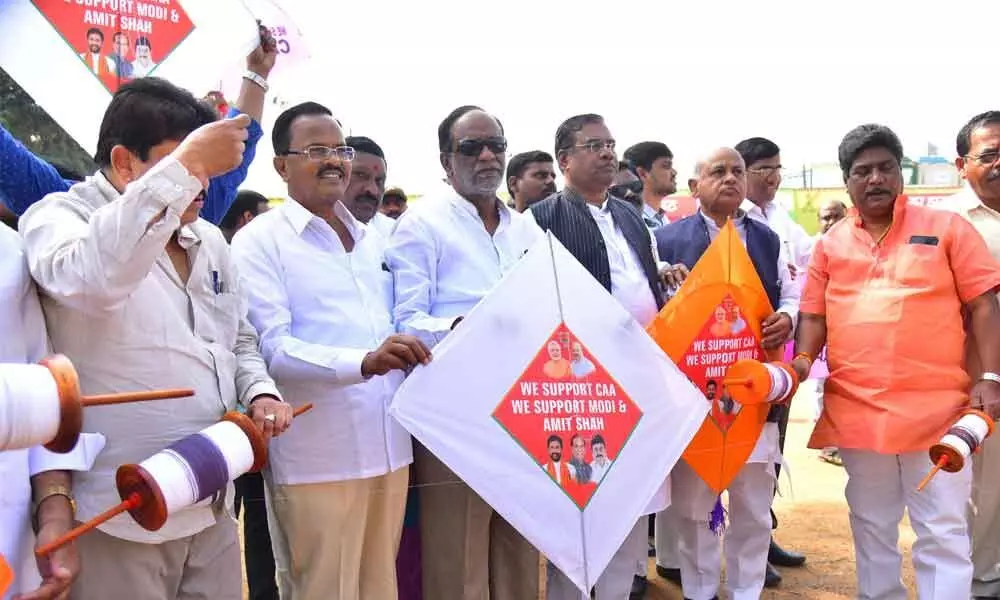 Highlights
Party chief Laxman alleges govt's complete surrender to MIM's diktat; arrest of party leaders in the town
Hyderabad: Telangana BJP on Tuesday came down heavily on the State Election Commission, State government and the police machinery in Telangana on handling of Bhainsa riots.
Addressing the media, State BJP chief Dr K Laxman lashed out at Chief Minister K Chandrashekar Rao and his government for completely surrendering to the diktats of AIMIM chief Asaduddin Owaisi.
He said the police have taken into custody his party MP Soyam Bapu Rao and MLC N Ramachander Rao, when they tried to reach out to the victims who suffered injuries in the Bhainsa riots.
But "on the other hand, they remained mute spectators when people belonging to a certain section were moving freely and attacking Hindus and BJP workers in Bhainsa," he added.
BJP National Executive Committee member and senior leader Nallu Indrasena Reddy asked the State Election Commission who is conducting municipal elections in the Telangana?
He demanded the commission to defer elections in Bhainsa and alleged that the police arrested BJP candidates at the behest of those in power.
Also, the police have shut down the internet and mobile networks in Bhainsa to ensure that the news of the attack on Hindus is not spread to the outside world.
But, the people had reached to the State border and briefed the horrors happened in Bhainsa by accessing the mobile network of neighbouring Maharashtra, he said.
BJP Telangana chief spokesperson K Krishna Saagar Rao demanded "an NIA probe into the communal attack on Hindus in Bhainsa by few criminal mobs of the Muslim community."
He alleged that attacks on tens of Hindus were pre-planned and huge arson of the properties and homes of Hindus left the local Hindu population fearing more violence.
He wondered as to why the State Home Minister, DGP have not given assurance even after 48 hours of the incident that those responsible will be brought to be booked.
Rao said, the party receiving disturbing details that the police failed to act even when their own senior officials were attacked by the unruly mobs. On top of it, the police have reportedly locked up and harassing 15 Hindu families at the police station from the time the incident happened.
He said BJP also demands a clear explanation by the DGP on the ongoing investigation into this incident and immediate release of all the victims who are held illegally in police stations.
Subscribed Failed...
Subscribed Successfully...