Telangana to study eating habits of the state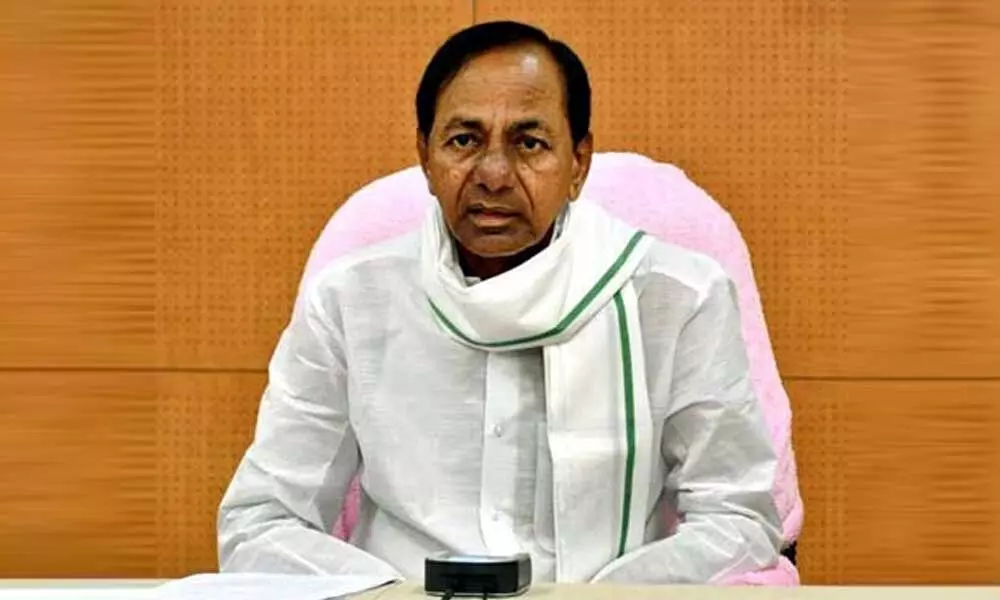 Highlights
TS to study eating habits to advise on menu
Crop pattern would be altered based on the data on food habits.
To cut imports and cultivate fruits and vegetables locally
Hyderabad: The Telangana government is coming up with another programme of data collection. This time, it has nothing to do with housing or welfare measures. It claims this data collection is to plan how to improve the immunity levels of the people of the state and to decide what kind of crops should be grown for that purpose.

Soon after the Covid-19 became a pandemic, Chief Minister K Chandrasekhar Rao suggested to the people to consume fruits mainly sweet lime grown vastly in Nalgonda district and eggs to improve body immunity from virus infection during the health emergency declared in the state. Just as it has come with regulated agriculture scheme, it is likely to come with an advisory on what people should eat.
Now that the lockdown relaxations have been given and life is getting back to normal and people not showing as much scare as they did two months back and are also ignoring protocols, the state government felt that unless it takes measures to improve the immunity levels of the people, there is every possibility of surge in coronavirus cases.
Hence, the Chief Minister held a high-level meeting on Wednesday and felt that people have been eating whatever they could but not the food with nutritional values and proteins.
"People should be encouraged to eat food with rich vitamins, proteins and crops should be cultivated in tune with this concept. Along with the life expectancy of the people, their immune system to fight diseases should also be improved," the CM felt.
KCR asked the officials to prepare a detailed report on the eating habits of the people in the State and identify which area needs which type of food. The CM also instructed Horticulture officials to prepare statistics which variety of fruits and vegetables are being imported by the state and examine the possibility of cultivating them locally. He has set the goal of achieving self-sufficiency in vegetable and fruit production at the earliest. "People use potato, onions and garlic in a big way but the production is low and we are importing the same to meet the demand," he said.
KCR said that the crop pattern would be altered based on the data on food habits. To implement this, the government will appoint Agriculture Products Marketing Committee with experts and specialists as members. The committee will also study on the demand of agriculture products worldwide, marketing, pricing and other related issues and recommend which crops should be cultivated for a profit. Cultivation would be done as per the suggestions of the committee, he explained. The Chief Minister also announced that the government will constitute Cotton Research and Development Centre to support cotton growers and make suggestions which type of cotton has the market and other related matters. "If spinning and ginning mills are located in Telangana where cotton is grown, there will be a lot of saving on the transport expenditure and time," he added.