CM KCR to inaugurate TRS Siddipet office on December 10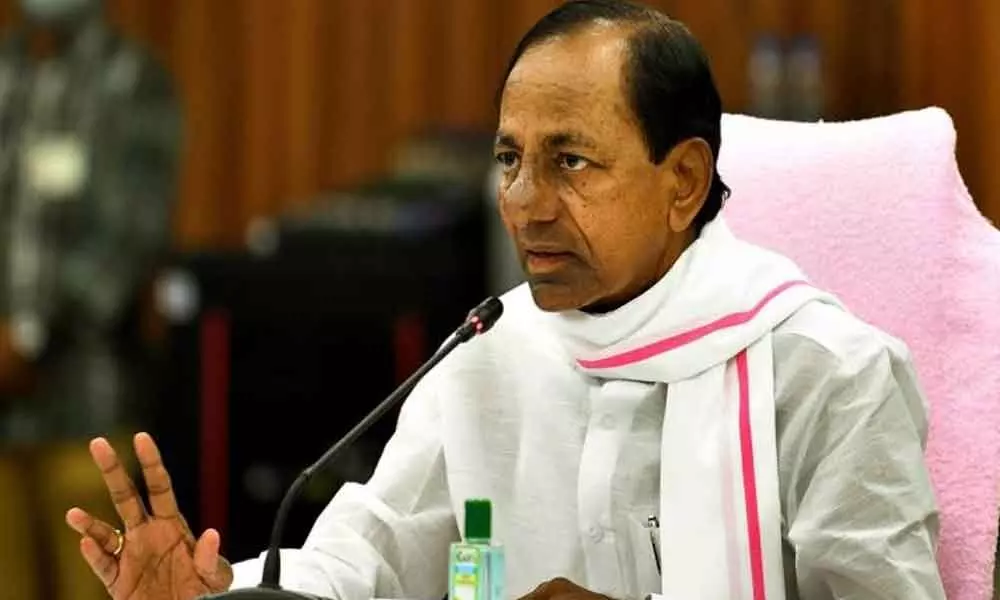 Highlights
Chief Minister K Chandrashekar Rao would inaugurate district Telangana Bhavan of the TRS party at Siddipet on December 10
Siddipet: Chief Minister K Chandrashekar Rao would inaugurate district Telangana Bhavan of the TRS party at Siddipet on December 10.
Finance Minister T Harish Rao on Saturday examined the arrangements for the visit of the CM. The TRS has taken up construction of the party offices in the districts and as part of that Chief Minister would inaugurate the Telangana Bhavan at Ponnala village in Siddipet Urban Mandal in the district.
Harish Rao said that the construction works pertaining to the Telangana Bhavan were completed in the district and all the arrangements were made for the inauguration by the CM. He said that this Bhavan was made as a model which has a meeting hall, dining hall, rest rooms.
The Minister took stock of the works along with MLC Raghottam Reddy, Municipal Chairperson Rajnarsu, party leaders K Sampath Reddy, Balram, Srinivas and others.