College send back girl students because they wore short kurtis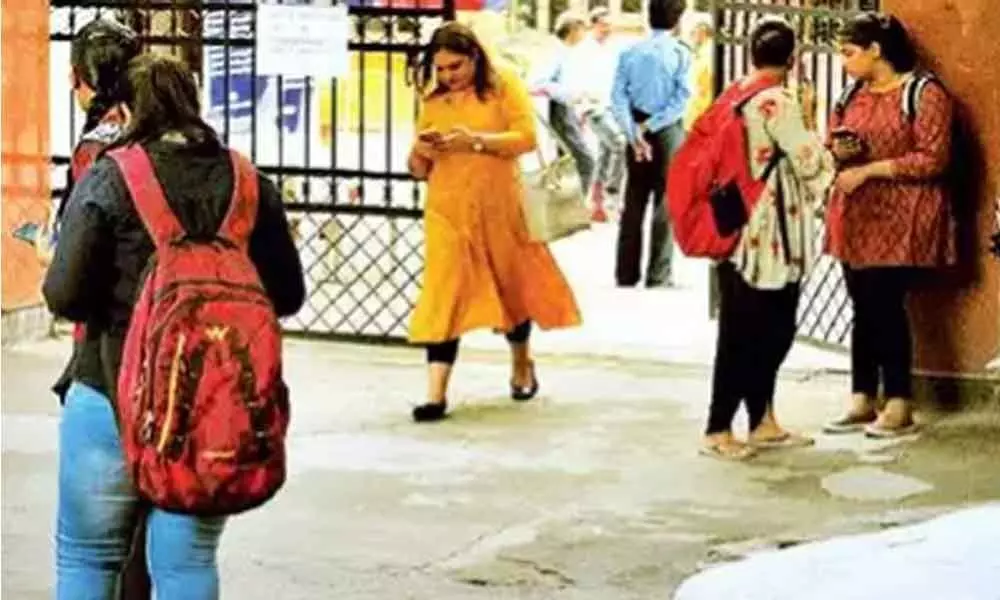 Highlights
Students of St Francis Degree college were sent back home as they stopped at the college gate for wearing short kurta
It has not even been a month since St Francis Degree College was the news for being brutally rude to the students and focusing them to follow rule that are not mentioned in the rule book, it was yet another day for the students and parents to get insulted standing outside the college gate.
On Friday morning as students tried to enter the college premises with the clothes that they usually wear, they were stopped and insulted by the security.
This kind of misbehaviour by the security was witnessed just because few of the students were wearing above the knee length kurta.
Though they were students who came along with their parents, the security happen to stop them and insult them shouting out loud you cannot the college.
While the students had no other option but to stay quiet and head back home to change their cloths. Is this how a woman gets treated when they come to college for education? How does a dress decide whether a woman should get educated or no?
With such kind of misbehaviour with the students in the college, they will not be left with any other option but to protest against this brutal behaviour.
With such kind of situation in the college, we hope that Sr. Sandra the principal of the college has a valid reason as to why she has been pressuring these students with a rule that should not even be considered
In order to stop this kind of misbehaviour from the college, the students will be staging a protest on Monday the 16th of September.