CPI Porubata in Bhadrachalam from September 4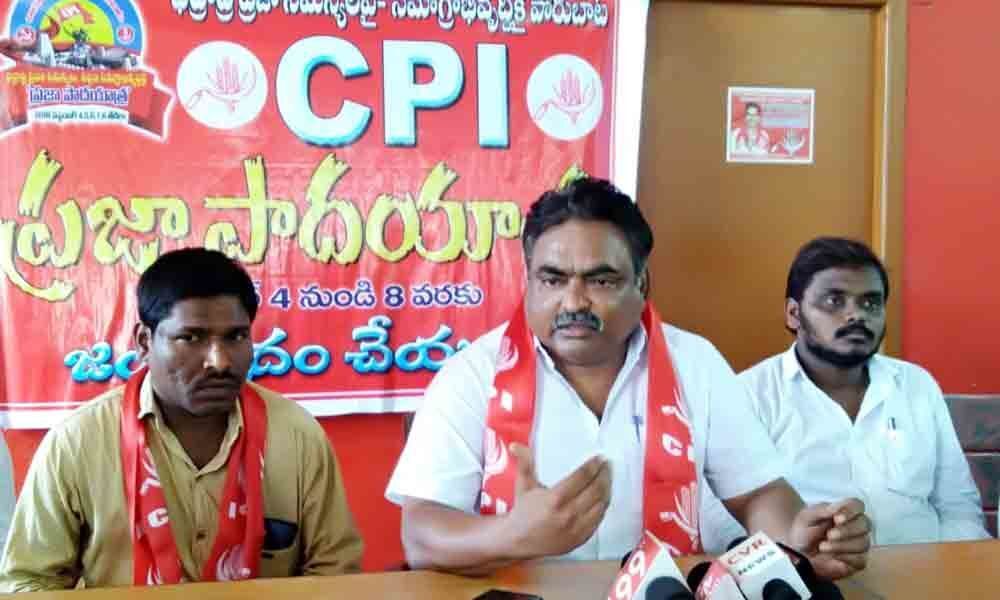 Highlights
The party is going to launch four-day padayatra to put pressure on the government to solve civic issues plaguing the temple town
Bhadrachalam: Communist Party of India State committee member Ravulapally Ram Prasad informed that Poru Bata (Praja Padayatra) would be conducted from September 4 to 8, in Bhadrachalam to demand that the State government solve civic issues plaguing the people of the temple town.

Addressing the media in Bhadrachalam on Thursday, Ram Prasad alleged that the TRS government was not responding to pleas of people and had miserably failed in keeping poll promises.
After coming to power, the TRS government had not initiated a single development work in the temple town, he said, adding that the promise of Rs 100 for the development of the temple town was a mere drama by Chief Minister K Chandrashekar Rao to gain votes.
Stating that the people in the temple town were facing several issues related to drinking water, health, sewage, roads and others, the CPI leader demanded the government to immediately merge five panchayats which are in now Andhra Pradesh for the development of the temple town.
On the occasion, he urged the residents of the temple town to extend their support to the Praja Padayatra programme and make it a grand success. Party leaders Sunil, Naidu and others attended the press briefing.