Dengue continues to haunt Telangana State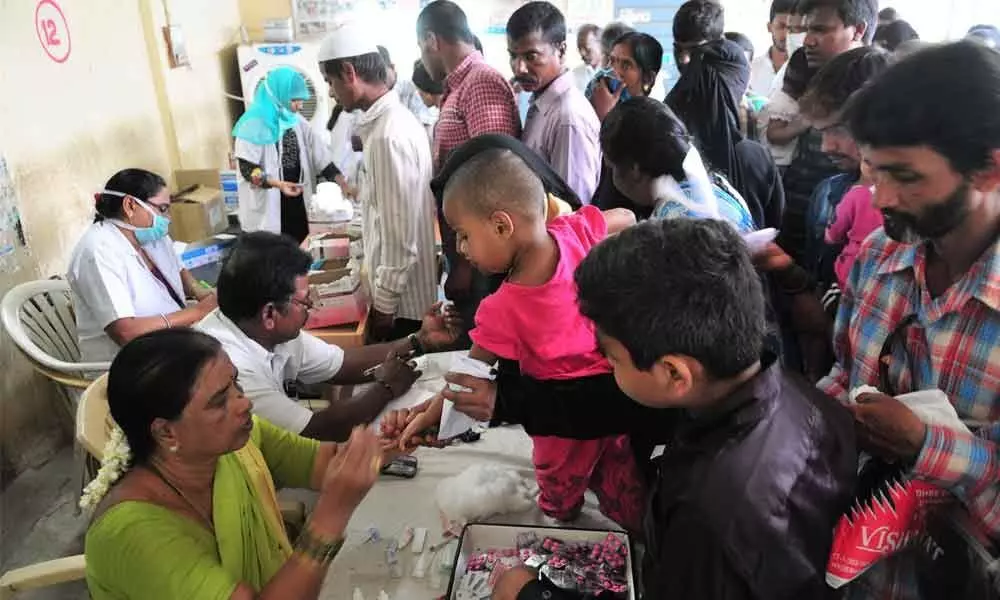 Highlights
October second week is coming to an end, but dengue positive cases continue to grow in Telangana
Hyderabad: October second week is coming to an end, but dengue positive cases continue to grow in Telangana.
Although the number is not high like seen between July-September, positive cases are still surfacing, and patients are visiting government and private hospitals for treatment. Doctors in city hospitals, including NIMS have tested positive to dengue recently.
Positive cases per day in each of the erstwhile ten districts that were in the region of a few hundred for a major part of the monsoon season have come down under two digits in last few days bringing some relief to the Health department.
A few of the reorganised districts have drawn a blank in dengue cases on some days. However, Khammam, Hyderabad, Ranga Reddy, Medchal and Mahbubnagar are reporting more dengue cases compared to other districts, according to a senior official.
Health authorities in GHMC limits stated that they are still continuing with the medical camps in dengue potential areas. Blood samples are being collected for further investigation.
Medicines are given free of cost to the patients. With positive cases coming down considerably, camps are being confined to high-risk areas, a senior official said, adding that this process was likely to continue until the end of October.
Members of private hospitals associations stated that they are still getting dengue positive cases. However, the numbers are not seen like earlier when the impact created a scare. Also, dengue deaths are not being reported frequently at present.
Subscribed Failed...
Subscribed Successfully...