Health Dept's move to revise OP timings in hospitals stings docs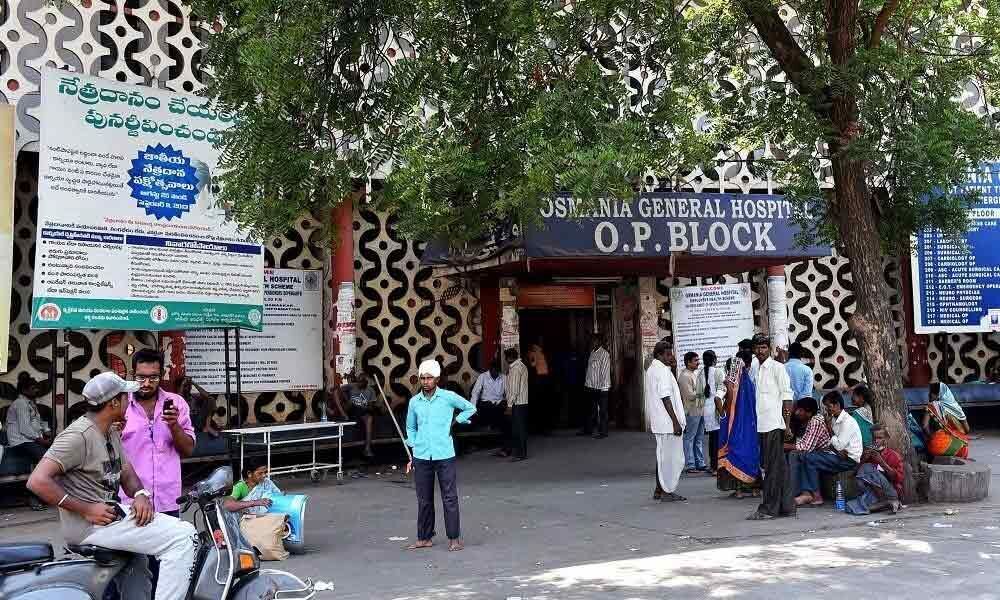 Highlights
Doctors say decision taken unilaterally without consultations and taking into consideration the lack of manpower (doctors and nurses), shortage of...
Hyderabad: The issue of increase in Out-Patient (OP) timings in area and district hospitals under Vaidya Vidhana Parishad in Telangana is likely to snowball into a major controversy in the coming days as the department and doctors are on different page on this issue.
The authorities have issued directions to Medical Superintendents in nearly 110 hospitals (30-beds, 50-beds, 100-beds etc) to revise OP ward timings to 9 am to 2 pm from the existing 9 am to 12 noon, an increase of 2 hours and accordingly signboards of new timings have been installed in various hospitals in the last few days.
However, doctors including specialist doctors are unhappy at the unilateral decision that was taken without consulting them or other stakeholders and by not even taking into account present situation in VVP hospitals that are already plagued with problems like shortage of staff (doctors, nurses etc) and medicine stocks, lack of infrastructure and facilities.
Health department officials said that revised OP timings are being duly implemented in most of the districts.
They said they are aware of the issues raised by doctors, who also called on Health Minister Eatala Rajender to air their grievance on revised timings.
The officials said that this decision was taken to crack a whip against some doctors, who are found to leave early from the hospital without completing their duties. The officials stressed that new timings would address this issue to a major extent.
However, the doctors differed with this view. They suggest strict action be taken against negligent doctors after keeping a vigil on them.
Just increasing OP timings will severely hamper inpatients services, day care services like minor operations and it will decrease the quality of specialist services, they said.
"If we look after OPD up to 2 pm the inpatients should wait till 2 pm for ward rounds and the inpatient services will get severely hampered, and also 2 pm will be the time of change of shift duties for staff nurses who will be looking after the inpatients treatment and discharge process, so it will severely affect the inpatient services.
It may be noted that patients visiting hospitals after 12 pm (closing of OP timing) are still being treated in emergency departments and we are not sending patients back without giving treatment," Dr M Srinivas, TGDA vice-president and specialist doctor in an Area hospital under VVP said.
The Telangana Government Doctors Association is likely to hold its Central Executive Meeting in a couple of days to decide on their future course of action, including boycott of duties if government failed to hear their plea.
Subscribed Failed...
Subscribed Successfully...