Hyderabad: CCMB scientists rekindle hopes of cheetah revival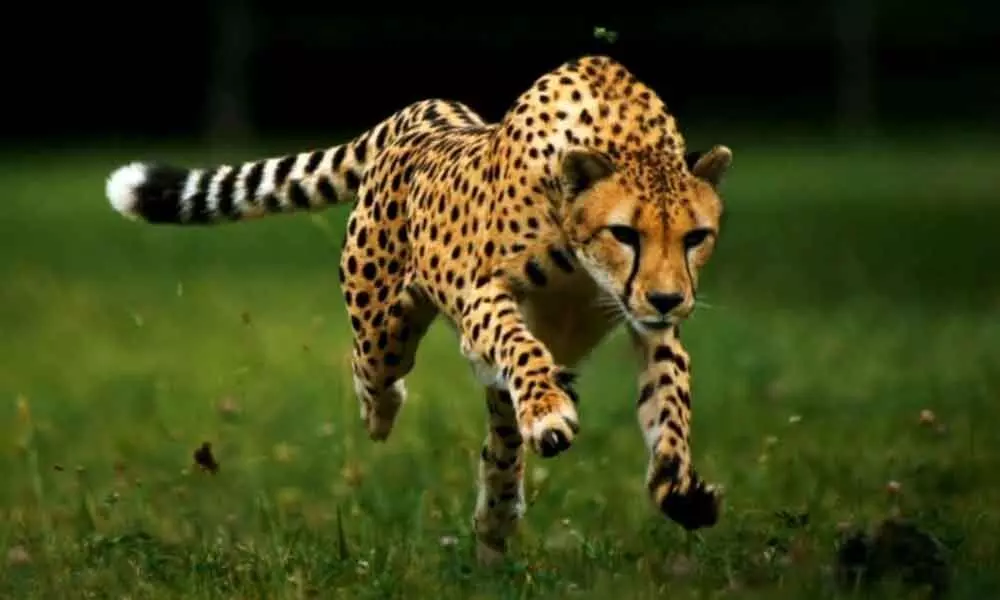 Highlights
Indian cheetah samples study proves affinity to African ones; so, getting African cheetah to acclimatise to India not a major problem
Hyderabad: All fears if the cheetah can once again stalk India's grasslands are answered by the latest study carried out by scientists at Centre for Cellular and Molecular Biology (CCMB), who claim that the analysis on three cheetah samples – skin, bone and blood – owe their origin to Africa.
Dr K Thangaraj, senior author of the study and Chief Scientist at the CCMB who has been with the project that started 10 years ago, says, "The sample of a cheetah, believed to be shot in Madhya Pradesh received from the mammal gallery of the Zoological Survey of India (ZSI), Kolkata shows its origin as Africa."
The findings are of great significance as the Supreme Court in India, earlier this year, gave the green signal to reintroduce the African cheetah from Namibia. In 2013, the Supreme Court felt that the critically endangered species could survive only in Iran.
It may be noted that during 2000s, the CCMB proposed a plan to clone Asiatic cheetahs obtained from Iran. Iran rejected the proposal. Wildlife conservationist Imran Siddiqui, co-founder of Hyderabad Tiger Conservation Society, says, "The cheetah survives on vast grasslands. The government should focus on species that already exist and increase their number. In the early 30s and 40s, cheetahs were found in Saroornagar area. Can one imagine introducing them now in the area?"
"We have isolated DNA from both the historical samples (skin and bone) in the ancient DNA facility of CCMB; the mitochondrial DNA (mtDNA) of these two samples, and the modern cheetah sample were sequenced and analysed, along with mtDNA of 118 cheetahs from different parts of Africa and Southwest Asia," said Dr Niraj Rai, one of the lead authors of this study.
"While the museum specimen from ZSI (Zoological Survey of India) and the modern sample from NZP (Nehru Zoological Park) are of Northeast African maternal descent; the museum specimen from Mysore shows close affinities with Southeast African cheetahs," said Dr Thangaraj.
Genetic scientists are of the view that there should not be a problem in reintroducing the cheetah in India. In the meantime, the Wildlife Institute of India, Dehradun, has supported the proposal to re-introduce cheetahs in the country in Nauradehi Sanctuary in Sagar district of Madhya Pradesh.