Hyderabad: CM KCR failed in solving ration dealers' problems: Bandi Sanjay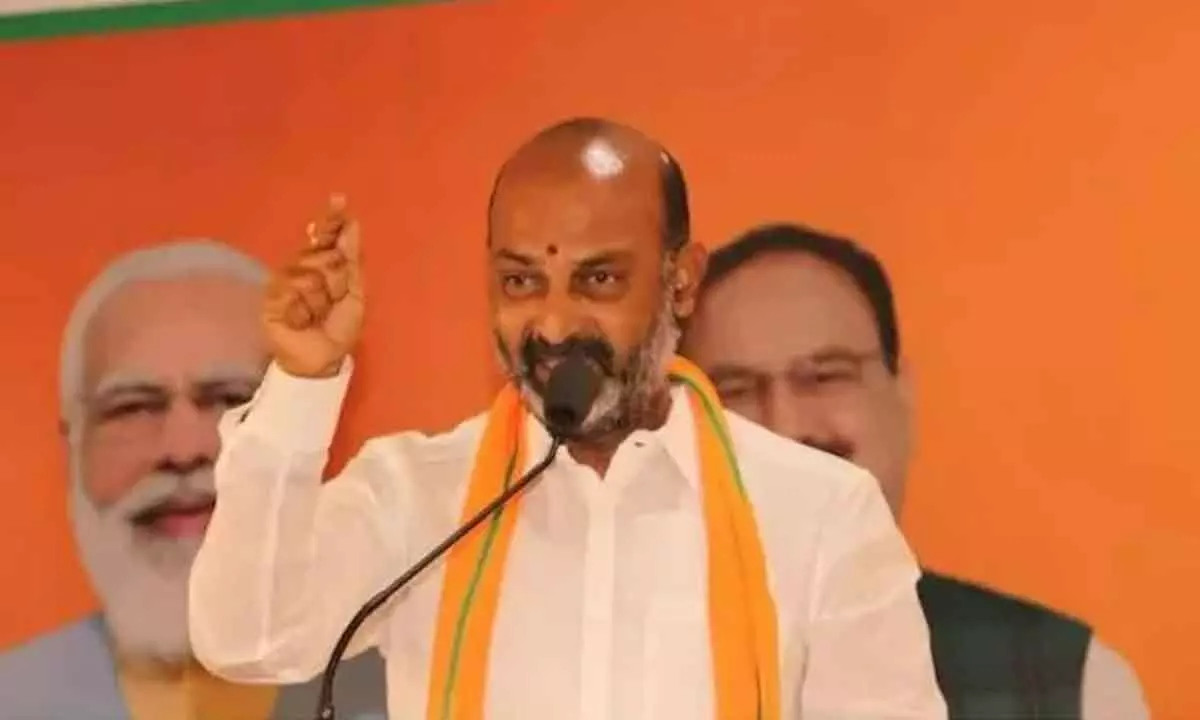 Highlights
Says not a single GO had been issued despite the assurance made after a strike notice of the ration dealers was issued on May 22
Hyderabad: BJP State president Bandi Sanjay Kumar on Tuesday alleged that CM KCR had failed in addressing the problems of the ration dealers of the State. He said their problems had not been resolved for years and added that it was sad that the Chief Minister did not have the time to call ration dealers and talk to them.
In a statement here, he said not a single GO had been issued despite the assurance made after a strike notice of the ration dealers was issued on May 22. He said the failure of the State government and its inability to keep its promise had forced the ration dealers to go on strike. Sanjay said the poor people were suffering severely due to the strike by the ration dealers as they did not get rice so far.
He said around 91 lakh families in the State had been deprived of their monthly ration. He said though the Central government was distributing rice free of cost, the KCR government was not providing it to the poor. He said the ration dealers worked risking their lives during Covid times. He said Prime Minister Narendra Modi government was providing free ration rice to 80 crore people across the country so that no one crave with hunger.
In Telangana, he claimed that the ration dealers were supplying the same rice to the beneficiaries. He said half of the commission paid to ration dealers was being paid by the Centre and added that once every three months, the Centre pays the commission amount to the State government without fail while alleging that the the State government was not paying the commission to the ration dealers on time.
He alleged that the State government had been lax at every step in the purchase of paddy and added that it was playing with the lives of the farmers. He claimed that the Centre was paying all the money for the purchase of the paddy. He said commission was also being given to the State government for procuring the paddy. He demanded that the State government solve the problems of the ration dealers immediately and warned that their party would not keep mum on the issue of his demand was not fulfilled.