Hyderabad: Eatala Rajender opens new Oncology Block at NIMS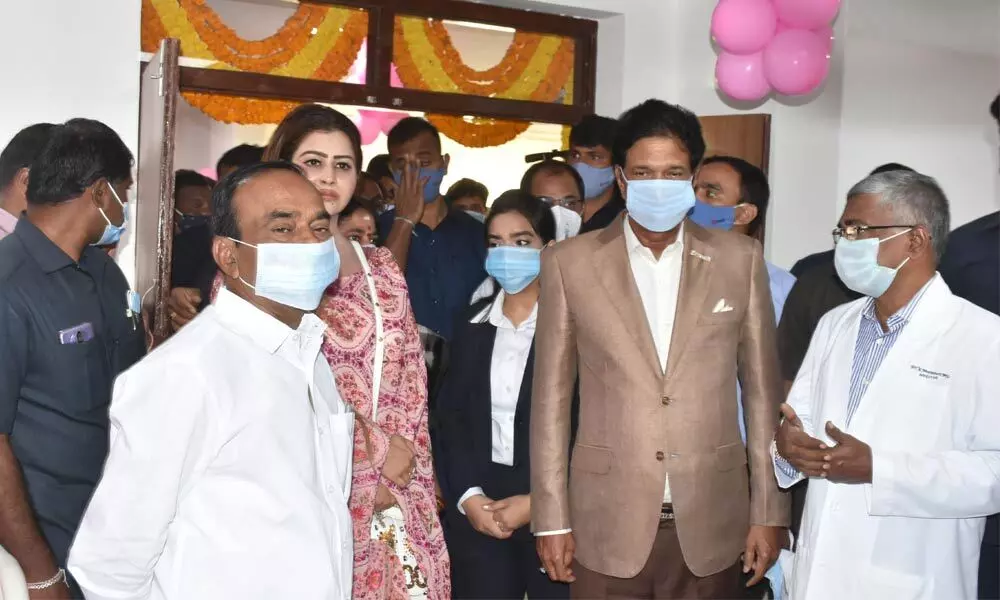 Highlights
Lauds MEIL's services for upgradation of medical and medical facilities
Hyderabad: The redeveloped Oncology wing at the Nizam's Institute of Medical Sciences (NIMS) was inaugurated by Medical and Health Minister E Rajendar here on Saturday. The Minister complimented the MEIL (Megha Engineering and Infrastructure Limited ) Chairman PP Reddy and Director Sudha Reddy for extending financial assistance to develop the new facility.
Appreciating MEIL's philanthropy, he said that the company has made it possible for the cancer patients to receive treatment at NIMS through the redeveloped Oncology block. The facilities at the redeveloped centre are on par with corporate hospitals. With the modernising of the government hospitals in the State, the Telangana will soon be a medical hub in the country, he added.
The MEIL chairman said he would also develop the Orthopaedic ward in NIMS and the Durgabai Deshmukh Hospital too. MEIL has been at the forefront for its humanitarianism and Corporate Social Responsibility (CSR). The redeveloped Oncology block at NIMS is a small step to provide better healthcare facilities to the poor and needy cancer patients. NIMS Director Manohar was also present.