Hyderabad man gets 10-year jail term for raping daughter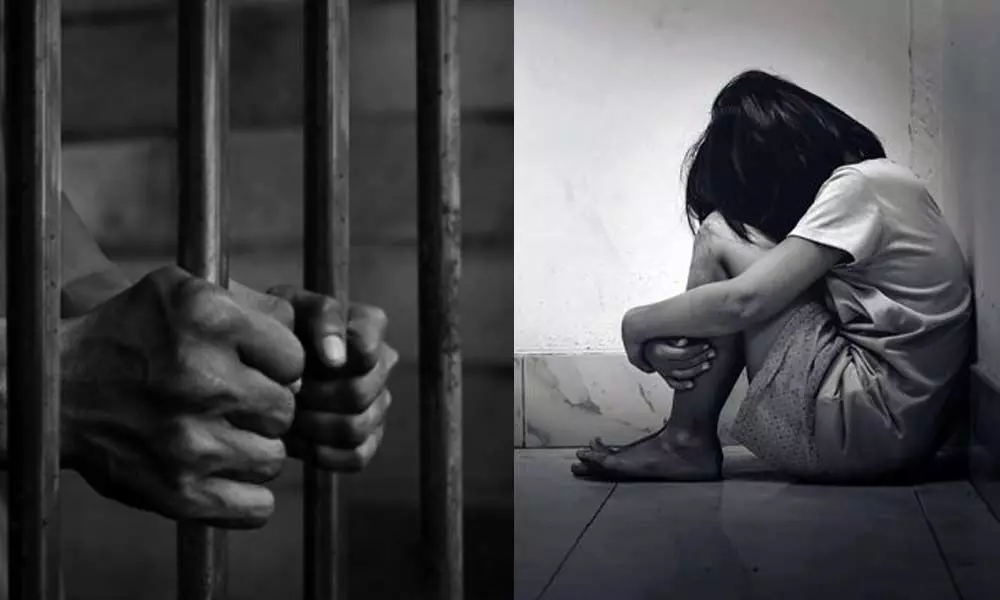 Highlights
The Cyberabad metro-politan sessions court awarded 10-year Rigorous Imprisonment
The Cyberabad metropolitan sessions court awarded 10-year Rigorous Imprisonment (RI) for a man on the charges of raping his 10-year-old daughter and also imposed Rs 5000 fine.
The verdict was delivered following a speedy trial of the case which was registered last year. The convicted from Alwal got addicted to alcohol and raped his daughter multiple times. The incident came to light after the victim, a Class 5 student shared her ordeal with her class teacher who made the girl lodged a complaint against her father.
The police filed the charge-sheet and produced the accused before the court. The court said that the punishment will be extended by one year if failed to pay the fine.
Meanwhile, the girl was also granted Rs 3 lakh compensation from the district legal services authority. The convict who hails from Uttarakhand was residing in Alwal with wife and three children. Later, his wife left him for harassing her.