Hyderabad: Modest rise in Budget outlay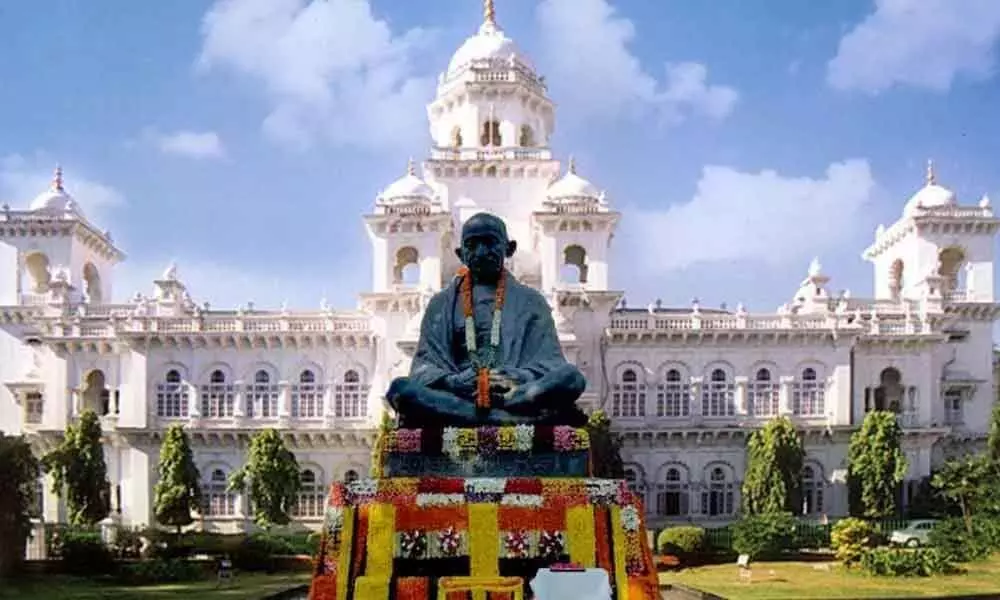 Highlights
It's likely to be pegged between `1.55 lakh crore and `1.66 lakh crore
Hyderabad: The total budget outlay of the new financial year 2020-21 is likely to be between Rs 1.55 lakh crore and Rs 1.65 lakh crore as against Rs 1.46 lakh crore projected in the 2019-20 financial year.
In view of the current tight financial position, the Telangana government is considering only a modest increase in the budget proposals in the new financial year.
Chief Minister K Chandrashekar Rao held a high-level budget preparation meeting on Friday here and analysed the expenditure incurred in the current financial year.
Due to fund scarce, officials informed the Chief Minister that the Revised Estimation (RE) of the budget for each sector would be 20 per cent to 25 per cent lesser than the projections in the budget presented by CM last year in the Assembly.
It is mandatory that the government will have to finalise the revised estimation of the current budget before going for the preparation of the new budget in the coming financial year.
The government has spent more than 60 per cent of the allocations made for all welfare departments of BCs, SCs, STs and minorities.
In the developmental sector, not more than 50 per cent of funds earmarked were utilised, officials said that the revised estimates for other departments like Municipal Administration, Rural Development, Health, Irrigation and Education are likely to go down drastically as the government did not spend much in these sectors this year.
KCR reviewed the pending programmes proposed in the current financial year and the possibility of the implementation of the same in the new financial year begins from April 1 this year.
For instance, the construction of super speciality hospitals was pending for the last three years. Source said that the government is not ready to project the budget on a big scale as the Centre did not give any assurance to the state to extend financial support to take up more number of developmental programmes.
As the government floated Corporations to construct the giant Kaleshwaram and Palamuru Rangareddy lift irrigation schemes, the allocations for irrigation would go down drastically this year also.
The only big challenge before the government is the implementation of Rythu Bandhu, Rythu Bheema, round-the-clock power supply to agriculture and pensions to all eligible.
For welfare schemes alone, the government required more than Rs 50,000 crore and another Rs 50,000 crore for developmental programmes in various sectors.
Sources said that KCR decided the budget outlay for 2020-21 based on the revenues generated from the State which got a raw deal from the Centre.