Hyderabad: Patients outnumber beds in Gandhi Hospital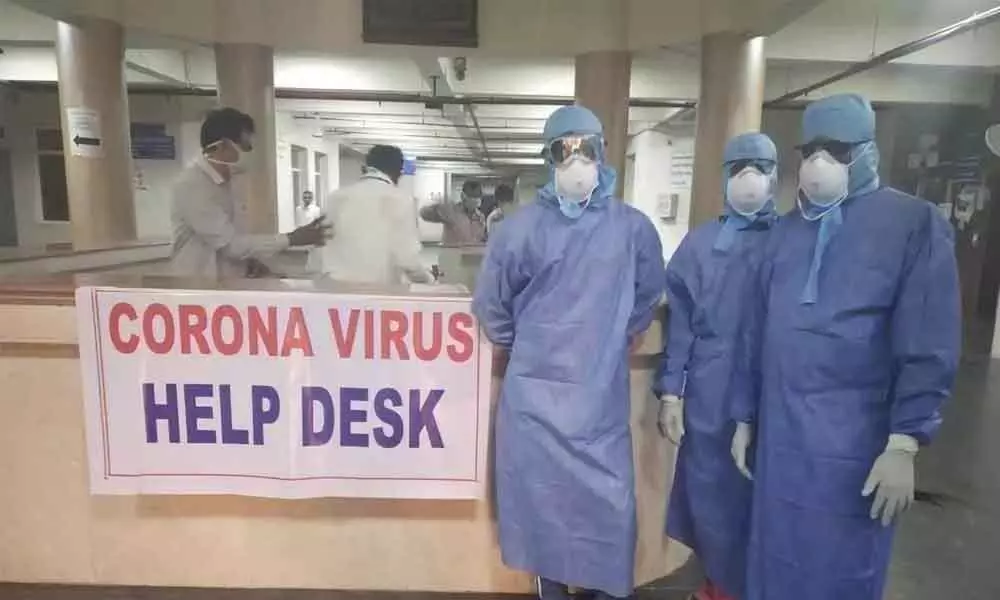 Highlights
On Tuesday, 47 suspected cases were admitted but the isolation ward strength is just 40
Hyderabad : The Health Department set up an isolation ward with 40 beds especially for admitting nCoV-19 cases. Those coming with related symptoms like fever or cold or cough or breathing problems are taken to isolation ward where their samples are taken.

The suspected patients have to stay put in isolation ward until results are out after which they would be allowed to go home. However, on Wednesday the hospital was flooded with 47 cases, most of whom are primary contacts who got in touch with the first infected techie from Secunderabad. The isolation ward was filled to the maximum. As the bed strength was only 40, the patients and the hospital staff had a tough time.
As a result authorities took decision to send any new cases that come to their hospital to Fever hospital, Nallakunta that also has an isolation ward. Initially suspected cases were admitted in Fever Hospital, but after Gandhi started conducting tests of samples in its virology lab people preferred to visit Gandhi only.
On Wednesday night, airport authorities spoke to Gandhi Hospital staff that they are sending six passengers, including two Nigerians to Gandhi Hospital as they were found to have related symptoms in screenings done at the airport. As the isolation ward already had 48 cases, Gandhi staff told them to take the six suspected cases directly to Fever Hospital and accordingly they were sent to the other hospital.