Hyderabad: Shabbir sounds alarm on Constitutional crisis in Telangana State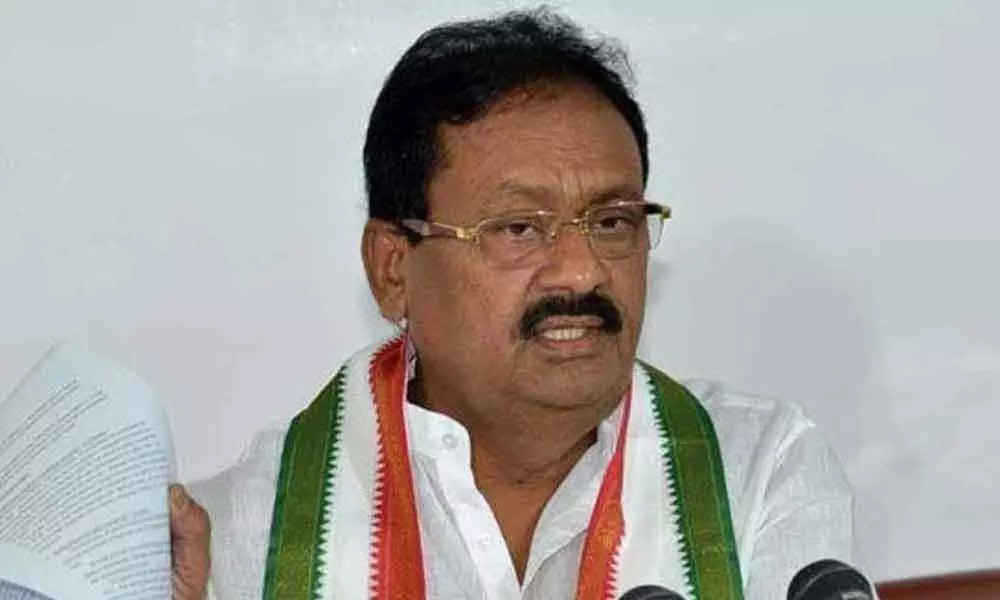 Highlights
1. Former minister condemns arrest of Congress leaders and workers who tried to lay siege to CM's office-cum-residence in Hyderabad. 2. Says KCR...
Hyderabad: Condemning the arrest of party workers and leaders, senior Congress leader Mohammed Ali Shabbir on Monday said that Telangana is heading for a Constitutional crisis.

He was speaking to media persons at his residence, where he was kept under house arrest by the police. Shabbir condemned the arrest of thousands of party workers and leaders across the State to foil their attempt to lay siege to Pragathi Bhavan, CM's official residence, demanding resolution of RTC crisis.
"Almost all Congress leaders were kept under house arrest since the wee hours of Monday and those who managed to come out were taken into custody and shifted to various police stations. This is completely against the democratic norms," he said.
He said that the Congress leaders wanted to assemble at Pragathi Bhavan to submit a memorandum to the Chief Minister seeking immediate resolution of the RTC crisis. The CM appeared to be in no mood to even accept a memorandum on public issues, he added.
"With Chief Minister K Chandrashekar Rao suppressing all organs of democracy, the State is heading for a serious constitutional crisis. KCR has been trying to supersede legislature, executive and even judiciary and trying to impose dictatorship where people are not allowed to exercise their right to freedom of speech or express dissent against government's wrong decisions," the former minister added.
He said that the Chief Minister did not allow the top Congress leaders to even step out of their houses, and got arrested thousands of Congress workers from different parts of the State. Even the Begumpet Railway Station and flyover was closed for the public.
Pragathi Bhavan was fortified in a way as if it was some real fort with the king living in it. KCR used the police to foil a simple protest in such an aggressive manner as if it was some military trying to thwart a coup, he said.
Subscribed Failed...
Subscribed Successfully...