Hyderabad: Spike in TB treatment defaulters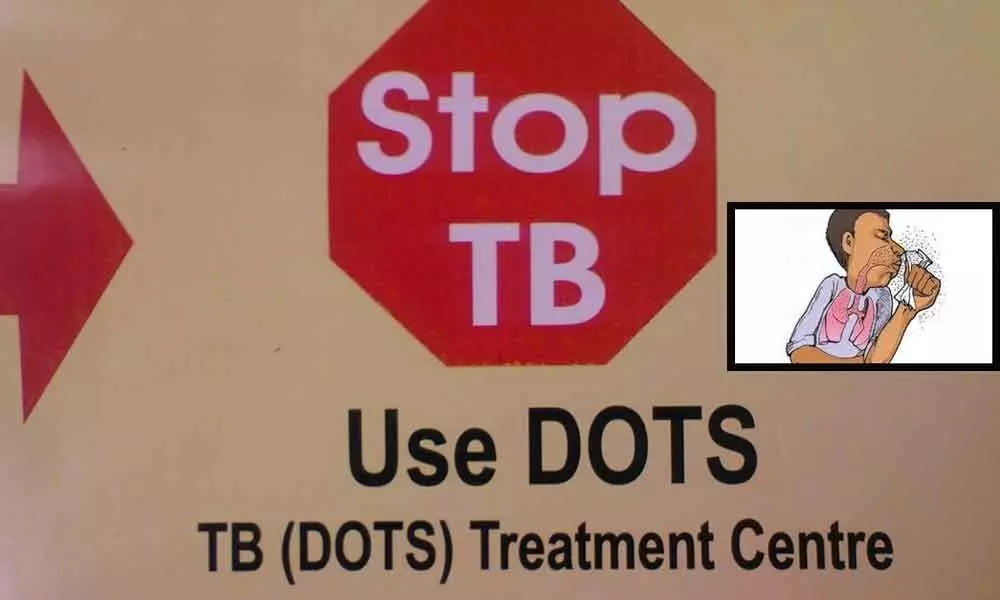 Highlights
In 2018, there were around 9,621 cases registered in Hyderabad with a three per cent death rate and one per cent defaulter rate. A year later, the number of cases spiked to 12,658 with a four per cent rise in defaulter rate. Drug-resistant TB can occur when the drugs used to treat TB are misused or mismanaged
• Patients stop their medications due to social stigma or if they see any slight improvement in their appetite and health
• The patients who return to the TB centers after recurrence of the symptoms are marked as defaulters
• In 2018, out of 9,621 cases registered in Hyderabad the defaulter rate was 1%
• Whereas, in 2019 out of 12,658 TB cases the defaulter rate was 4%
• Defaulter patients' body gets resistant to isoniazid and rifampin which are the two most potent TB drugs and the chance of Multidrug-resistant TB (MDR-TB) occurs
Hyderabad: According to the Department of Health, Medical & Family Welfare Telangana, the city witnessed a rise in defaulter rate in pulmonary and exopulmonary tuberculosis cases across private and government hospitals in Hyderabad as compared to last year.

According to the officials from medical fraternity, patients are likely to stop their medications due to some social stigma or if they see any slight improvement in their appetite and health. The Joint Director, Department of Health, Medical & Family Welfare (TB) Telangana, A Rajesham explains, "Tuberculosis medication is mandatory to be consumed for a period of six to eight months, often patients stop them after a couple of months when they see improvement in their health which is not advisable. These patients when they return to the TB centers after recurrence of the symptoms are marked as defaulters."
In 2018, there were around 9,621 cases registered in Hyderabad with a three per cent death rate and one per cent defaulter rate. A year later, the number of cases spiked to 12,658 with a four per cent rise in defaulter rate.
"The patient's body gets resistant to isoniazid and rifampin which are the two most potent TB drugs and the chance of drug-resistant or Multidrug-resistant TB (MDR-TB) occurs. The patients suffering from MDR-TB are most likely to spread TB bacteria more compared to a person suffering from normal TB," adds Rajesham.
There are around 19 treatment units, 86 designated microscopy centers (DMC), five CB-NAAT and two Truenat centers across the city which cater the needs of TB patients free of cost.
EXAMPLES OF DRUG MISMANAGEMENT
• People do not complete a full course of their treatment
• Drugs for proper treatment are not available
• Drugs are of poor quality
• Drug-resistant TB is more common in people who
• Do not take their TB drugs regularly
• Do not take all their TB drugs

• Their body gets resistant to the TB drugs
• Come from areas of the world where drug-resistant TB is common
• Interacting with a person suffering from drug-resistant TB