Hyderabad: Tribals wait for pattas under Forest Act gets longer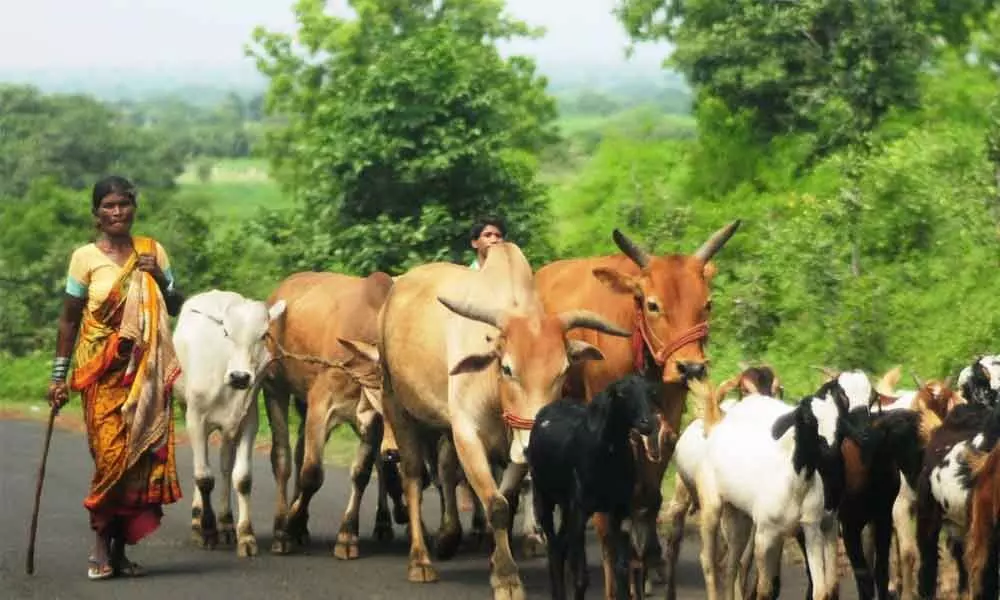 Highlights
Tribals wait with bated breath for Chief Minister K Chandrashekar Rao's nod
Hyderabad: It is still a long way for tens and thousands of forest dwellers to get the nod of Chief Minister K Chandrashekar Rao's for the distribution of pattas under The Scheduled Tribes and Other Traditional Forest Dwellers (Recognition of Forest Rights) Act, 2006 (RoFR).
According to sources in the State Forest Department (SFD), senior officials of the Forest Department had discussed the issue of issuing pattas under RoFR in three rounds of meetings for the last two and half years. However, the final decision has been left to the decision of the Chief Minister.
However, "there seems no possibility to arrive at an early decision on the issue as there are two more issues which have to be settled before taking up issuing of pattas," said a senior SAD official.Firstly, there is a dispute between the revenue and forest officials over the extent of the forest lands.
The Forest Department claims an extent of "9,89,635 acres as forest land. But, the Revenue Department is disputing the same. Both the departments have to come on to the same page and reconciliation of the land records have to be effected, resolving the dispute between the two," said another official.
Further, both the forest and revenue departments are facing another problem. "The applications for the issue of pattas under RoFR were given when the State had 10 districts.
The reorganisation of the 10 erstwhile districts into 33 districts makes the classification of the existing applications as per the new districts," the sources said.
Besides, on its part, the Forest Department has also recognised its forest divisions for effective maintenance and monitoring. Now, the department has to figure out the pending extent of lands for the reconciliation of lands records and the number of applications pending under RoFR.
Till the end of December 2019, the new district of Mahabubabad, carved out of the erstwhile Warangal district is on the top with the extent of 2.89 lakh acres of land under dispute for reconciliation.
Similarly, Adilabad district with 1, 49,303 acres, Komaram Bheem Asifabad district with 1, 24,677 acres, and Nirmal with 69,317 acres are under dispute and waiting for reconciliation. The task of resolving the problem has been assigned to the high-power committees.
In turn, they will have to report the same to the Chief Minister. "Yet, given the complexity of the issues involved, normally it might take a year to two, to solve the issue before any action is initiated under RoFR," the sources said.