KCR flays Opposition for fudging facts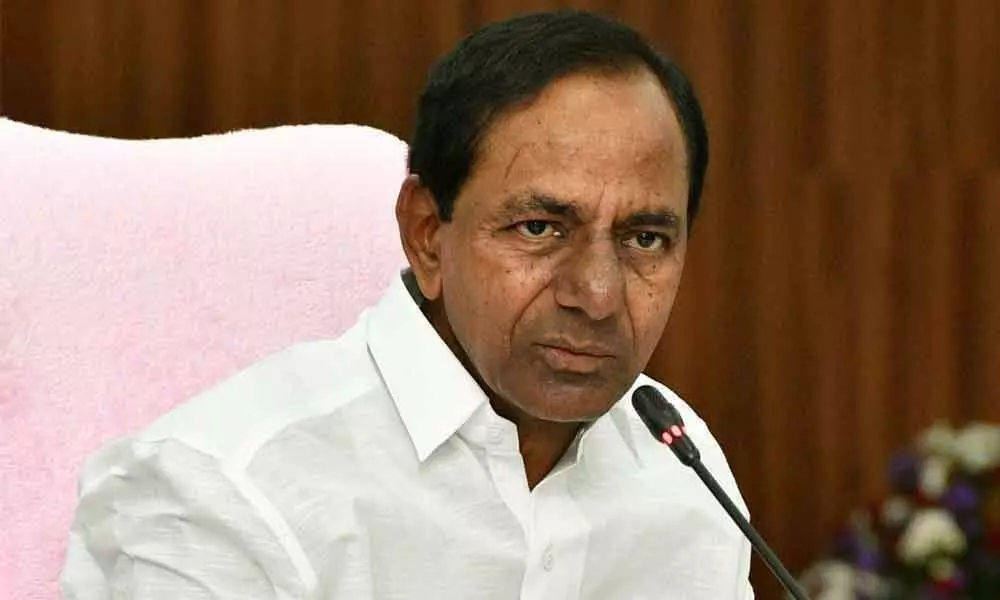 Highlights
Chief Minister K Chandrashekar Rao, during the general discussion on the budget, alleges that leader of CLP in Assembly Bhatti Vikramarka is trying to present a bad picture of the State's finances
Hyderabad: Chief Minister K Chandrashekar Rao on Saturday criticised the opposition and said that it was blind to see the facts and was twisting them with a grudge against the Telangana Rashtra Samithi (TRS).
Speaking during the general discussion on the budget, he alleged that leader of CLP in Assembly Bhatti Vikramarka was trying to present a bad picture of the State's finances.
He advised the opposition member to look into the figures presented by the government. He said that the reasons for the reduction in budgetary allocations have been informed in the budget speech.
Ridiculing the comments of Vikramarka that Telangana has been handed over as surplus budget State, the Chief Minister said that it was nothing but a joke as there was no separate budget for Telangana before bifurcation.
Commenting on the debt burden, he said that Telangana was at a better place than any other State. He said that the rules of Fiscal Responsibility and Budget Management have been strictly followed in taking loans and made it clear that taking loans would be continued.
He demanded that the opposition member come up with evidence that the State's debt burden has crossed Rs 3 lakh crore. He informed that the allocations of the Centre have gone down considerably.
He said that the expenditure made by the State government was audited by the Comptroller and Auditor General of India and he was abiding by the figures being presented in the budget.
Refuting the comments of the member of the opposition that no project has been constructed in the State, he said that the government has implemented Mission Bhagiratha and Mission Kakatiya successfully.
He said that about 20 lakh people have visited the Medigadda barrage. He said that the opposition has been making repeated allegations for the five years.
The people have rejected their allegations and voted the TRS to power for the second time. It has also won 32 ZPs in the previous local body elections.
He said the Pranahitha – Chevella project did not exist as no agreement was made on it. He said the Congress made a wasted visit to Tummidihatti. He said that the Dummugudem Indira Sagar was submerged in the Polavaram project.
He said that Dummugudem Tail Pond project was designed to help Andhra Pradesh and not Telangana.
Hence, it was cancelled as soon as the TRS formed government in the State. He said that with the help of Sitarama project the Khammam district has been provided with 100 TMC of water.