KCR to launch new agricultural policy from Karimnagar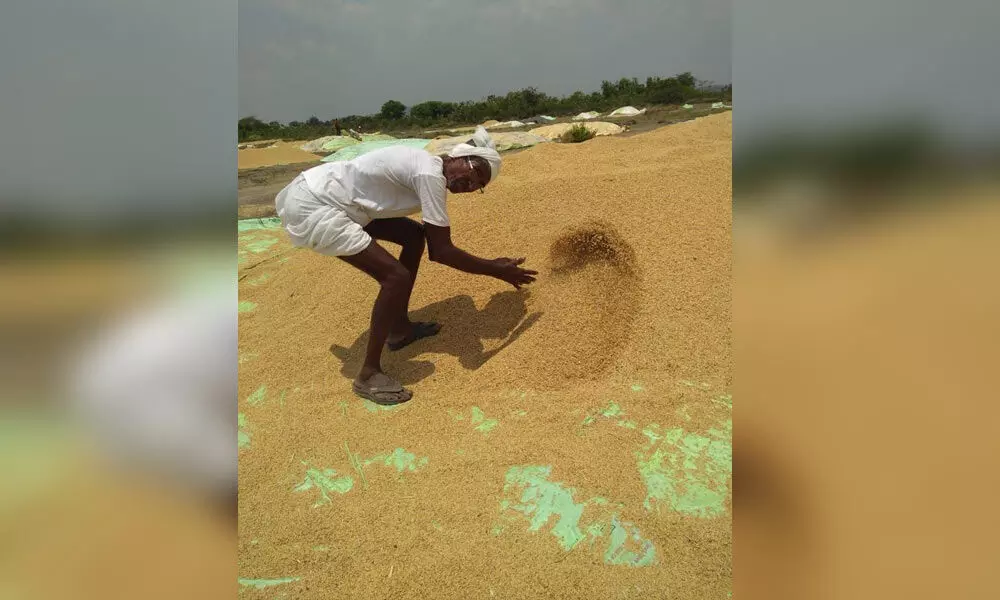 Highlights
Chief Minister K Chandrashekar Rao, who had introduced several schemes from Karimnagar, decided to launch one more new initiative of bringing reforms in the agricultural sector from the district
Karimnagar: Chief Minister K Chandrashekar Rao, who had introduced several schemes from Karimnagar, decided to launch one more new initiative of bringing reforms in the agricultural sector from the district.

As part of this, the district administration conducted a review meeting on May 15 and again on May 20, following the orders of the CM to prepare ground for the grand launch of new agricultural policy here. According to the agricultural officials, the new agriculture policy was designed to make farmers rich across the State by changing the crop patterns instead of cultivating same kinds of crops regularly.
CM KCR had launched TRS in Karimnagar district 20 years ago. After separate Telangana formation, he announced Farmers Coordination Committee at a meeting held in the district in 2018 and in the same year in March, the CM introduced Rythu Bandhu scheme in Huzurabad of the district.
From this Kharif season, the CM decided to launch new agriculture policy of crop change patterns from the district either at the end of May or in June first week, which was hinted by the BC Welfare Minister Gangula Kamalakar in a recent meeting held in Karimnagar.
Health Minister Eatala Rajender and BC Welfare Minister Gangula Kamalakar conducted a meeting with irrigation department officials and ordered them to prepare an action plan for filling all lakes and tanks present in the district. There are about six lakh farmers in the united Karimnagar district, which are dependent on cultivation of various kinds of crops in about 2.45 lakh acres. With the release and supply of Kaleshwaram water, this year the cultivable land was increased in the district and the officials are expecting further increase of cultivated land in the coming up days. The agricultural officials said that the Chief Minister directed them to prepare the farmers for cultivating fine rice and pulses (especially red gram) in the district and to increase the cultivable lands by encouraging the farmers.
They also informed that there is a probability of establishment of food processing units in the district for the convenience of the farming sector.
With an intention to make the farmer as a king, Chief Minister K Chandrashekar Rao had introduced several schemes pertaining to agricultural sector from Karimnagar district.