Lockdown affects zakat donations in Nizamabad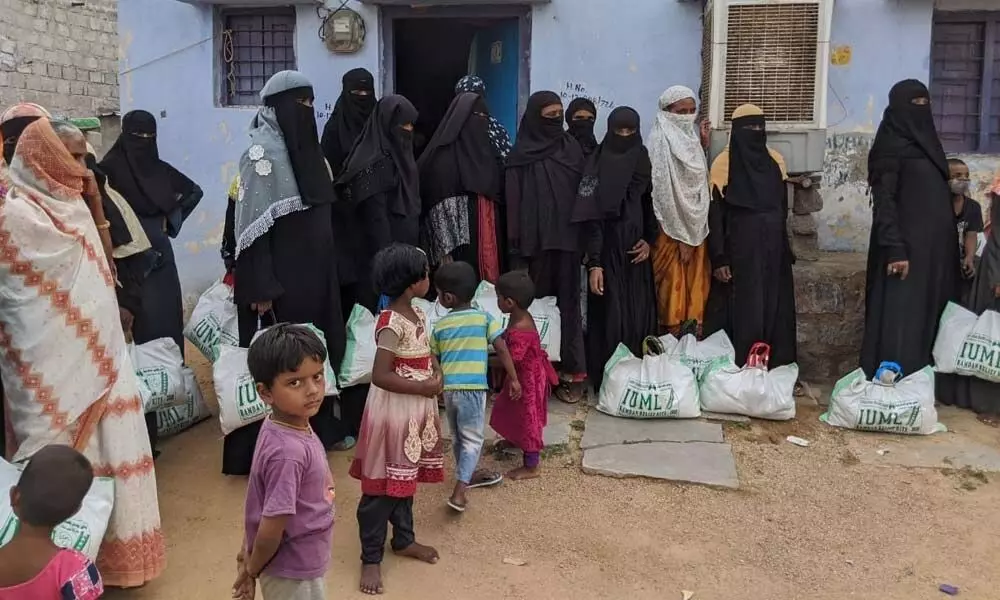 Highlights
Many seminars and other social organization who used to get huge donation from rich Muslims during the month of Ramzan, suffered this year due to crushing effect on businesses in ongoing lockdown
People preferred to grocery items to needy families
Nizamabad: The raging Covid-19 pandemic has had a major impact on charity during the ongoing month of Ramazan in Nizamabad where the crushing economic pressures had already stunted the capacity of the middle class to extend financial assistants to needy. The worst hit are seminaries and other social institutions.

The ration distribution has spiked this year whereas cash donations for philanthropic institutions moderated, a research revealed. Most of the businessmen active in the philanthropic circles insist that the plight of the poor amidst the pandemic has motivated the rich and the upper middle class to be more generous during the lockdown.
The hike in their giving in the current difficult times, they maintain, compensated to some extent for the loss of contributions by people who can no longer afford to donate as much as before.
They assert that the actual value of the total giving in Ramazan 2020 may be a drop of 83 per cent from the last year's estimate.
"Many loyal donors to charitable entities promised to make good on their commitments later as normalcy returns and the liquidity crunch eases," said Javed, a businessman in Bhodan. NRI shami told The Hans India about a few charitable entities that are in trouble for insufficient funding.
The share of contribution from the middle class has shrunk. The inclination to hold cash in an uncertain time is one of its reasons Zakat, a mandatory giving by Muslims at 2.5 pc of their accumulated wealth, is not based on running income. So its assessment normally is fairly stable over the short run.
"A dip in the total quantum of Zakat of white-collar Muslims of Nizamabad as well as Telangana, if true, highlights the crushing impact of a slacking economy on urban families even before the pandemic struck," commented another expert.
Subscribed Failed...
Subscribed Successfully...