Lockdown extended in Telangana till March 31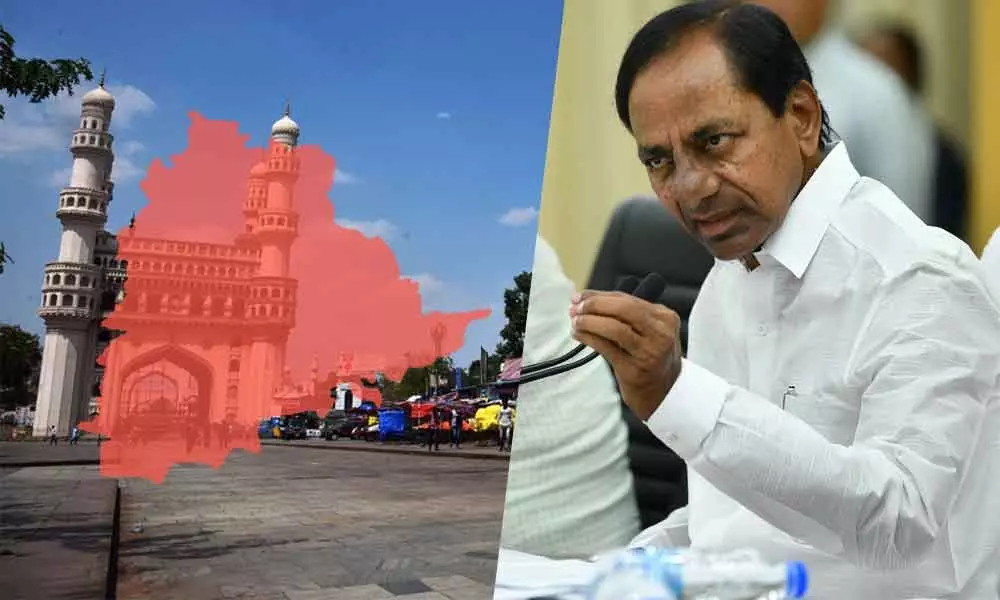 Highlights
Transportation services, business establishments and non-emergency services to remain closed
Exemption for medical, electricity, water supply, LPG, petrol bunks, sanitation, medicines, milk, groceries and vegetables
Only one person from a family allowed to buy essentials
Hyderabad: Even as the State witnessed absolute lockdown, five more new cases of coronavirus were recorded in Telangana.
Following this and the guidelines issued by the Centre, the State Government has decided to extend the lockdown till March 31.
Announcing this, Chief Minister K Chandrashekar Rao said that all public and private offices, transportation services, business establishments and non-emergency services will remain closed during the shutdown period.
He said essential services like medical, power and water supply, LPG and petrol bunks, sanitation and the sale of necessary commodities like medicines, milk, groceries and vegetables are exempted from the closure under the lockdown of the entire State.
He appealed to all Telangana people to maintain self-restraint and self-discipline during the troubled times.
He said only one person from each family will be allowed to move out their homes to buy the essential goods and the citizens should maintain one-meter distance from each other when they go out, the Chief Minister warned of stringent action if more than five members gather at public places.
Thanking the people for making the self-imposed Janata Curfew a grand success and requested the citizens to support the total shutdown of the State in the same spirit.
As part of relief measures for the poor, all 87.5 lakh white ration cardholders will be supplied 12 kg of rice to each person and Rs 1,500 will be given to every family to buy pulses, edible oils and other essentials.
In all, the government is spending Rs 2,417 crore for rice and money distribution. It required 3.36 lakh tonnes of rice for distribution to all the beneficiaries.
All government offices will be closed. Only 20 per cent of the existing staff will have be on duty on rotation basis everyday in each department.
The entire Education department will be closed and the paper evaluation of public exams will be stopped till March 31, the Chief Minister said that the outsourcing staff in the Government will get paid holidays. He instructed private companies to pay salaries to its employees during the lockdown period.
KCR instructed Medical and Health authorities to make special arrangements for the deliveries of pregnant women during the crisis time.
The hospital managements in the public and private sector were asked to stop all non-emergency surgeries and gear up to face any eventuality in case the outbreak of the coronavirus pandemic in the State.
The CM said that all inter-state borders will be closed and the vehicles carrying medicine, vegetables and other essential commodities will only be allowed inside Telangana.
He appealed to all people with foreign travel history to inform the government and undergo required medical protocols to avoid spread and resurgence of virus.