Officials gear up for 5th Haritha Haram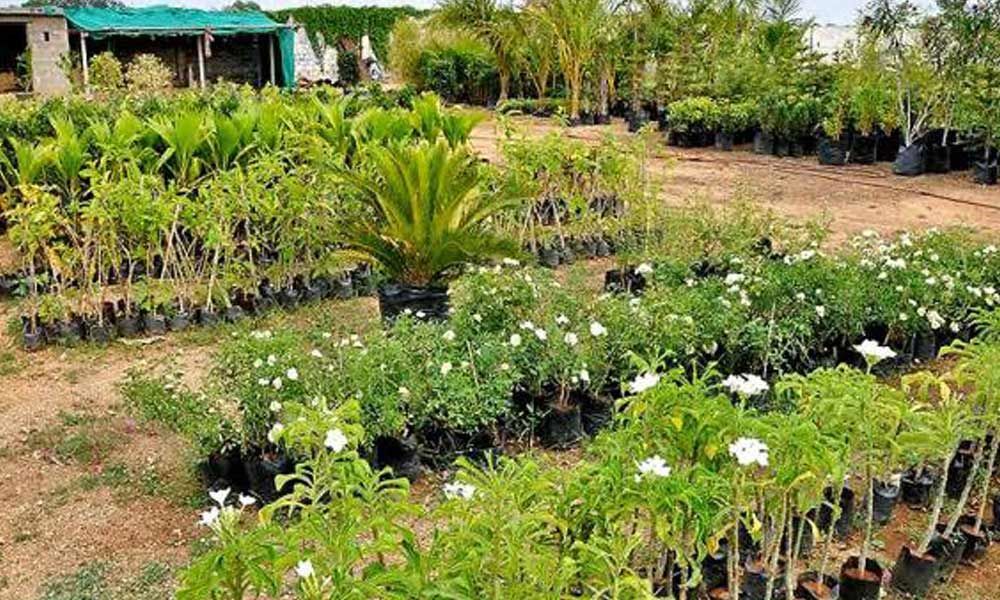 Highlights
1. Plans on the anvil to plant 4 lakh saplings this year
2. This would be the 5th consecutive year of State govt's mass tree plantation programme
3. TS govt launched Haritha Haram to increase the forest cover to 33% of the total area
4. Measures have been taken to identify sites for nurseries, raising nurseries and supply of saplings
Abdullapurmet: Officials of Abdullapurmet are planning to plant 4 lakh saplings in the fifth Haritha Haram this year.
Haritha Haram is the State government's initiative to increase the forests in the State to 33 per cent of total area.
As part of this initiative, the State government has been conducting mass tree plantation programmes in the last four consecutive years.
In its fifth phase of the initiative, the officials of Abdullapurmet have devised plans to plant at least 4 lakh saplings this year.
Measures have been taken to raise nurseries and supply the saplings for the initiative.
Sites for raising nurseries have been selected at Majidpur, Gandi Cheruvu, Lashkarguda, Bacharam, Batasingaram, Balijaguda, Abdullapurmet, Chinna Ravirala, Taramathipeta, Gunthapalli and Anajpur villages of the mandal and vana sevaks have been appointed to look after the nurseries under NREGA.
As part of Haritha Haram programme, lakhs of saplings have been planted in the mandal in the last four years, but similar devotion is lacking when it comes to the sustenance and maintenance of the plants.
Many feel that the initiative could realise its objective only if public representatives, apart from officials, take active role in the programme.
Devender Reddy, MPDO, said that Harita Haram programme was intended to increase percentage of forests in the State and urged people to participate actively in the programme to revive the forests to former glory.
He said that measures have already been taken to raise nurseries for the fifth Haritha Haram in the mandal.